Arlington's Season Ended Against Bonney Lake
Hang on for a minute...we're trying to find some more stories you might like.
On Friday, November 6, the Arlington Eagles faced off against the Bonney Lake Panthers in a game that would send the winner to the State Tournament in Tacoma. The Panthers were victorious 33-21, ending the Eagles' hopes at a deep playoff run.
Ethen Koepke was the highlight of the offense for the Panthers, finishing with 4 rushing touchdowns, and leading the ground game for the Panthers, who finished with 402 yards rushing as a team.
The opening drive by the Panthers brought them all the way to the 1 yard line, but the handoff to Koepke was mishandled and dropped, leading to a 97 yard fumble recovery and return by Arlington's Parker Spady ('16). Bonney Lake answered with a 1 yard rushing touchdown punched in by Koepke, but had the PAT blocked, keeping the Eagles in the lead 7-6.
Drew Kalahar ('16), who finished with 189 yards passing and two touchdowns, lead the Eagles on the next possession, capping the drive off with a 17 yard touchdown pass to Kyle Bayer ('16) and putting the Eagles up 14-6. But again, the Panthers' run game lead their next drive down field, resulting in a 10-yard rushing touchdown by Marcus Hamilton.
The Eagles went into halftime leading 14-12.
In the second half, Bonney Lake's run game ate up clock and resulted in three more touchdowns by Ethen Koepke. Despite a late comeback by the Eagles, starting with a 21-yard touchdown pass to Donavan Sellgren ('16) that left the Panthers leading 26-21, the Eagles were unable to get a crucial stop on 4th and short with two minutes to go in the game, and Koepke crushed any hopes of a game tying drive for the Eagles as he ran in his fourth touchdown of the day from 14 yards out, putting Bonney Lake up 33-21.
The Eagles finished their season at 7-3, just one win shy of heading to Tacoma to play in the Washington 3A state tournament.

About the Contributor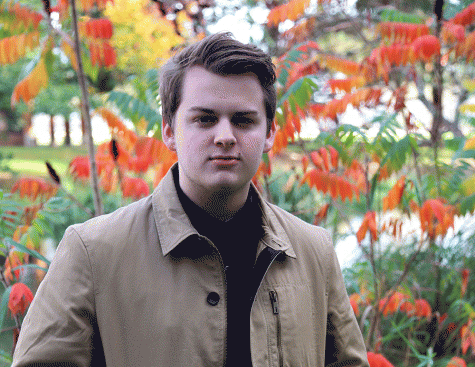 John Yeager, Yearbook Editor-in-Chief
John Yeager is a senior at Arlington High School and is the Editor-in-Chief of the school's yearbook. John is an avid sports fan and writes many sports...