Wrestlers Grapple at State Tournament
Arlington High School's wrestling team send off to compete at state on Thursday Feb 17, 2022. Both the girls and the boys team had a group of individuals go to compete. The boys sent off Dustin Baxter (10),  Eric Vogel (11), AJ Dorchak (11), and captain Trevor Latta (12). The girls sent captain Brianna Williams-Bales (12), Raina Allen (11), Hannah Crew (12), Jaiden Cochran (11), and Janay Beckman (11). 
Wrestling started early Friday morning with weigh-in. Starting with the 106 pound weight class, junior, AJ Dorchak (record of 14 wins and 5 losses) was the champion of the district tournament and placed 5th at Regionals. AJ lost his first match but came back with a win in the second.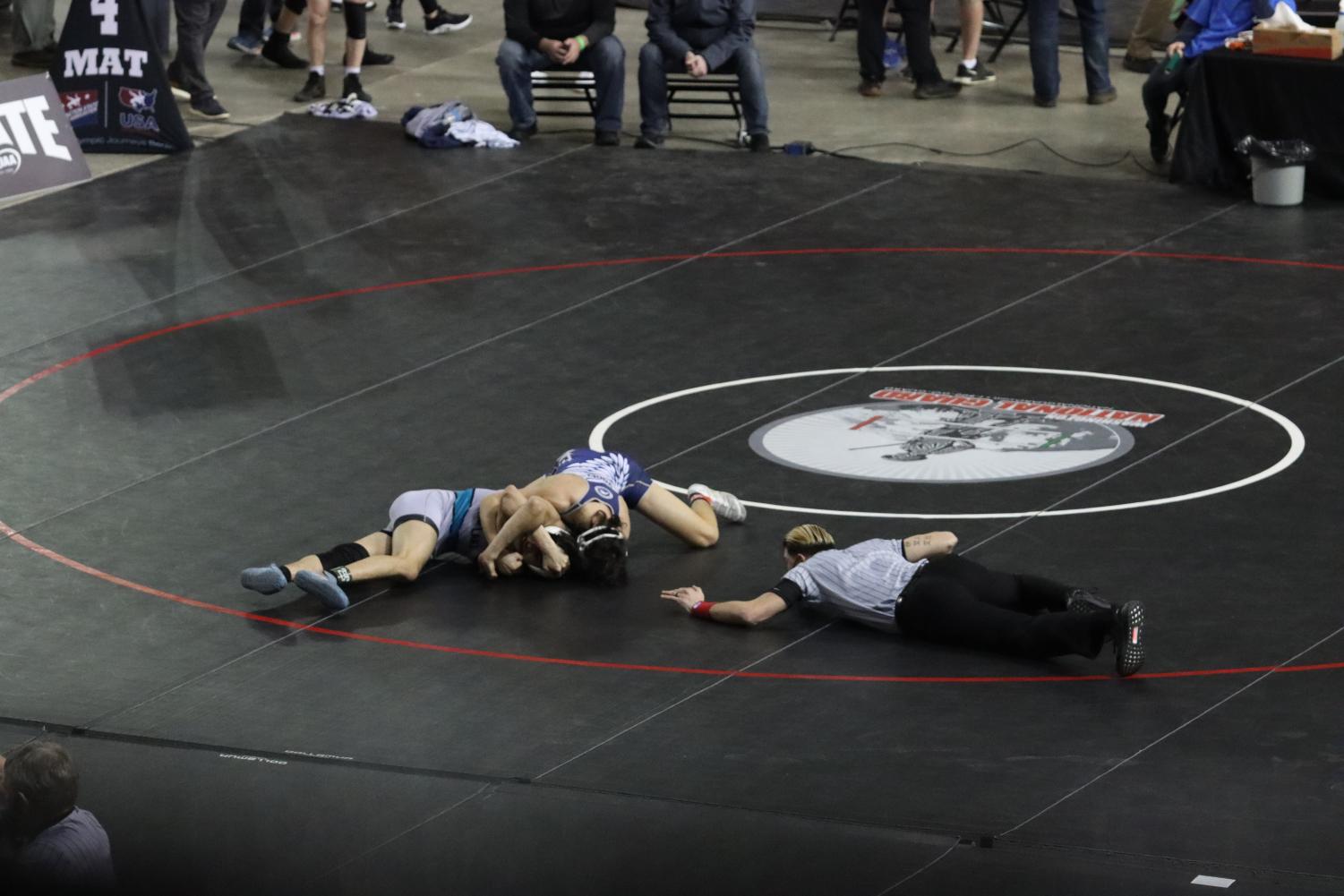 In the 138 pound weight class we have two contestants, Eric Vogel, and Dustin Baxter. Eric Vogel went 1 for 1 the first day and the same the following day. Dustin Baxter won his first match and lost his second so Eric and Dustin would meet each other yet again in the consolation semi-finals. Dustin placed 1st at Districts as well as Regionals and Eric Vogel placed 2nd at both. Dustin has a record of  31 wins and only 1 loss. Eric Vogels record is 22 wins and 7 losses. 
Baxter won the consolation semifinals so he went off to wrestle for 3rd place while Vogel wrestled for 5th, both boys won their matches. 
Trevor Latta, who is a senior and the only captain for the boys team, also placed 3rd. He won his first match but lost his second due to an injury default. He came back from the loss by winning all of his matches for the rest of the tournament.  "Surprisingly covid actually really improved my wrestling because it allowed me to start having more private training sessions and started traveling out of state, Covid is the reason why I went from not even placing at state to contending for state title" said Latta.
The girls team had a great weekend, Hannah Crew and Jaiden Cochran were eliminated after the first two rounds, Williams-Bales, Allen, and Beckman advanced to the second day. Allen won her first match of the day but lost the other two earning her 8th place. Captain Brianna Williams-Bales lost once on the first day and twice on the second; she also secured her 8th place title.
Allen said "Wrestling to me is a love hate relationship, When all I am doing is losing, it's hard to see a point in sticking with it. Knowing losing only makes me improve is what keeps me going … it's hard to be able to give yourself your own pep talk, but if you get good at it then motivation will follow."
Leave a Comment
About the Contributor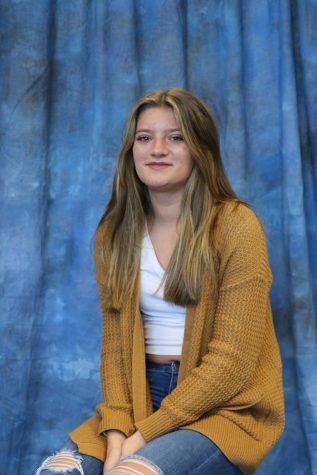 Brooklyn Clasby
Brooklyn Clasby is a freshman at Arlington High School, is a part of Journalism and broadcasting class, photography, and plays golf and wrestles for the Arlington girls wrestling team. Brooklyn likes to go hunting and fishing. Her favorite animals are pigs and favorite color is purple. She plans on doing Running Start and graduate to go into work as a veterinary technician.