Accomplishment: Determination
From the start of her high school basketball career, Peyton Brown ('18) had overwhelmingly shown she had what it takes to compete with a state-bound varsity basketball team. Being a freshman, she impressed the crowd and her team by knocking down nine threes in one game, a record previously set by Kayla Burt, an alumni of 2001. Head girls' basketball coach Joe Marsh said, "I knew pretty early on that Peyton had a chance to be pretty good. She scored her first varsity basket in the seventh grade in the summertime. She's been hanging around the program since she was fifth or sixth grade."
"It's been a part of my life as long as I've lived," said Brown. "It's just something I'm really passionate about. Basketball has given so much to me, and it's more than just a game. It's taught me so many important lessons that have helped me become the person I am today." Being a member of the varsity team since her freshman year, she's had to adjust to to the new players and playing more of a leadership role than she had to in the past. "My freshman and sophomore year, I had a lot of older girls above me, and now, I'm one of the more experienced players. I've had to play more point guard this year, and that position required a lot of leadership. I have to direct kids this year more than I have in the past two years."
Holding a captain's position, Brown puts a lot of pressure on herself. "I feel like I have more responsible than I really do. Sometimes, it gets to my head when I don't produce the stats and the numbers I would like to." But that doesn't stop the basketball powerhouse from moving forward and improving. "I think about someone in Stanwood, trying to get better than me or someone in Marysville, trying to get better than me. I want to be good for my team."
Besides being one of the top players on the Arlington Girls' Basketball team, she leads the team on and off the court. "She just has this steadiness that keeps everyone calm and helps us get through the tough time," said Marsh. "Being a leader is not an easy thing, and it takes time to figure out how to do it. This year, she got to step in and be a captain, and I think she did a really good job. I think Peyton is going to play at the next level, and I'm excited to help her get ready for that and help her working towards her goal."
While she's being a threat on the basketball court, she finds time to balance classes, work, and friends. "I work at cafe Neo. Sundays are my day off so I just work Sundays. School and basketball are everyday, so if we have late practice, I'll do my homework before practice. If we have early practice, I'll do my homework when I get home from practice. I definitely don't have a lot of free time, but I like it that way because I like being busy. I wouldn't be doing anything else."
Leave a Comment
About the Contributors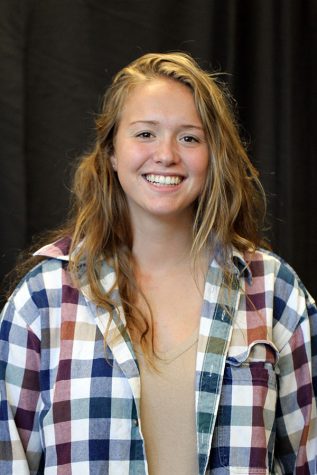 Jessica Abraham, Web Editor
Jessica Abraham is a senior at Arlington High School. During the fall, she competes in cross country, while in the spring, she plays tennis. She also finds herself president of the Ecology Club. Between sports and homework, she spends her time working at a produce stand. Next year, Jess strives to attend the Loyola Marymount University in Los Angeles and get a degree in communications.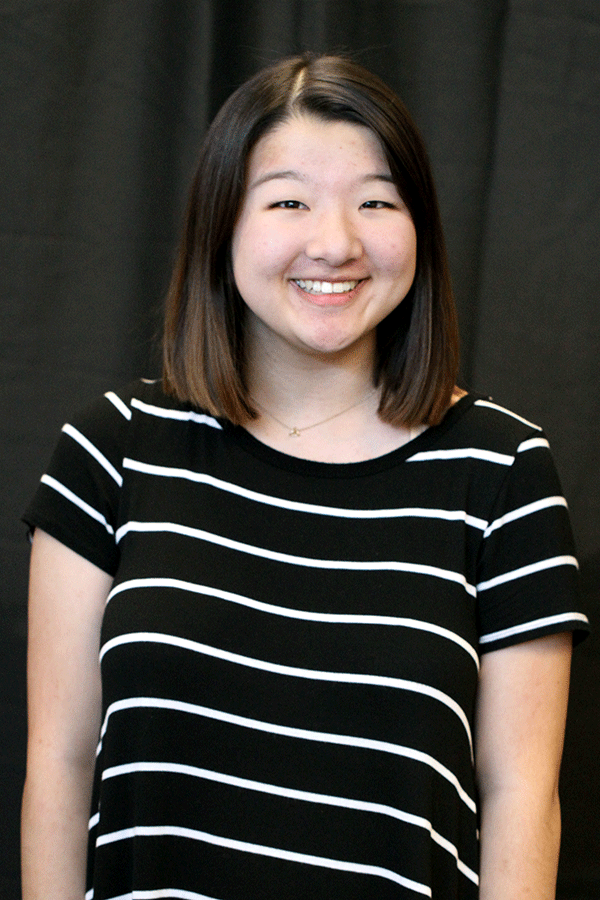 Madeline Roller, Photography Editor
Madeline Roller is a senior at Arlington High School and is the photography editor of the school's production journalism class which includes the news website and the yearbook. Her passion for photography started early in high school when she learned how to use a DSLR camera for a long term project. Now, she enjoys shooting street photography, senior portraits and action shots at school sporting events. Madeline is also very involved in the AHS band. She plays the flute in the school's wind ensemble and pit orchestra. She hopes to attend Cornish College of the Arts next fall to further expand her artistic abilities.