Unsung Soccer Star: Hailey Hiatt
Freshmen. The rookies. Amatures. Underclassman. All titles given to ninth graders by upperclassmen.
However, some freshman have proved that they are not as weak as people claim they are. At AHS, these ambitious freshman try to prove they are as mighty as the rest.
Hailey Hiatt. Freshman defender and goalie on the 2017 Girls Varsity Soccer team. One of three freshman players on varsity this year.
But this honor was not handed to them. They had to earn it.
Going into the season not knowing what to expect is a new experience for freshman on varsity. Being a freshman in the mix with the big girls is challenging and at times frightening.
Hiatt says the biggest challenge she had to face was "Going up against all the seniors."
To her, seniors were intimidating because they were more experienced in the high school sport and, in some cases, bigger and stronger.
Though the girls had a rough season, they still competed against other teams who may have seemed a little scary.
Another challenge Hiatt faced was learning new positions she had never learned before in her five-year soccer career. She had never played defense on a soccer team before playing for the high school team.
Despite the small challenges she had to cope with, Hiatt also experienced some positives. Even though she had a hard time adjusting to the changes in her soccer career, fitting in with the team was not a problem. All the girls accepted her with no problems and welcomed her as their new teammate.
Being on the soccer team sharpened Hiatt's skills as well as adding some to her already exists skills. It also kept her in shape for her next sport season: basketball. Although Hiatt's doesn't plan on playing college or pro soccer, she still wants to keep playing the sport and getting better.  
But what Hiatt will remember the most was the memories shared with her team. She loved the team bonding and gatherings held during the season where they would play games, laugh, and have a good time.
Through the good and the bad, the ups and the downs, Hiatt could still say: "It was so much fun."  
About the Writer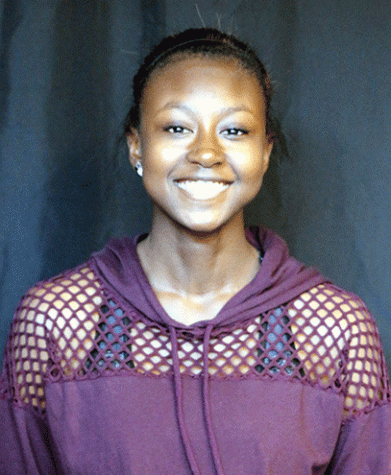 Imani Jackson, Staff Reporter and Photographer
Imani Jackson is a junior at Arlington High School. She is an AHS staff writer and photographer. Imani is a member of National Honors Society (NHS) and...