Drew Bryson . . . the Man . . . the Myth . . . the Mailman
Hang on for a minute...we're trying to find some more stories you might like.
On occasion, a high school is blessed with the presence of a prolific scorer. Very few players ever top 400 points in their career; Drew Bryson ('17) scored 498 this year. Very few players – NBA players, even – shoot over 34% from beyond the 3-point line; Drew shot 34% this year. Recently named to the first-team All-area squad, Bryson has averaged double-digits in points since his sophomore year, topping it off with an other-worldly 22.6 points per game in 2016-2017, his senior season. By the end of this year, Drew Bryson managed to surpass the unsurpassable — 1,000 career points. "Like Coach Brown calls it," Bryson recalled, "it was a microcosm of the season."
Naturally, one does not find this sort of success through mere luck. Of course, Drew is brimming with natural talent, but the journey to greatness couldn't have been completed without unparalleled work ethic and a tenacity to compete at a high level. When asked about the greatest obstacle he was forced to dupe, Bryson responded modestly, "Probably my strength. I'm not the biggest guy, so I had to get the work in." Of course, when I stand next to him, his 6'3'' frame dwarfs all 5'7'' of me. Still, Drew was not satisfied. He received interest from various schools around the west coast, including Simon Fraser University in Oregon, Central Washington University, and the University of Jamestown, in North Dakota. However, Bryson has yet to decide to which location he'll be hauling his talents.
For the program, Drew's success has meant significantly more than just a successful senior season. His dedication to the program and lasting excellence has promoted the next generation of Arlington Ballers to push themselves to the next level. Said junior Kobe Grey ('18), "He's a great scorer. He works hard and smells like grind season. He's always wet, and not just from shooting. He's sweating." Cooper Cummings added his own enthusiastic take: "Drew makes me feel like trying extra hard. I want to beat him."
The future is bright for AHS basketball, much in thanks to Drew Bryson's phenomenal legacy on and off the court.
About the Contributors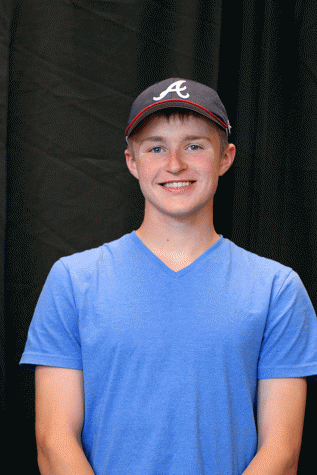 Nicholas Mendro, Reporter/ Photographer/ Sports Editor
Nick, a senior at Arlington High School, loves all facets of the sporting world. Currently, he plays an instrumental role in the ongoing dominance of the...