Arlington Boys Fall to Stanwood in Loser Out Game
The Arlington Eagles fell to the Stanwood Spartans in their district playoff game by a score of 60-54, ending Arlington's season.
Arlington started off the game on a 6-0 run and held an 11-7 lead over the Spartans after the first quarter. Arlington junior guard Drew Bryson seemed to be heating up early, as he entered the second quarter with seven points.
Arlington was able to stick close throughout the rest of the first half due to a great defensive effort from the Eagles, who forced 9 turnovers in the first half. As the second quarter came to a close, Stanwood post Chase Strieby began to score down low, picking up a quick five points. Arlington trailed 19-24 heading into halftime.
Coming out of the break, Bryson Kelly scored a quick eight points and the Spartan lead reached nine at one point. While many teams would crumble against a run like this against the skilled Stanwood team, Arlington came firing back, with Brennon Wiersma scoring two quick baskets down low. To cap off the Arlington comeback, Bryson fired a three from the corner, which splashed in to give him his 16th point in the contest. The Eagles trailed 36-39 heading into the final quarter of play.
In the 4th, Strieby, who finished with 16 on the night, dominated the offensive glass, and put in another 6 points, but three straight threes from Bryson, who finished with 25, kept the Eagles in contention. Five of Tylor Morton's seven assists came in the fourth quarter, one of which found Wiersma down low, who used his post hook to tie the game at 47-47 with 2:22 to go. A big three from Trygve Deboer and a layup from Isaac Olson gave the Spartans the push they needed to take the victory at a score of 60-54.
Facing off against a team they received two losses from this season, one of which was a 30 point blowout, this Arlington team has steadily improved and gave the Stanwood Spartans their biggest scare they've had all season. In the locker room after the game, Coach Nick Brown sent a message to his team, and to his seniors. "I have not had a group that has improved as much as this one," said Brown. "You guys never broke. You never broke. That's what I want you to learn from tonight. Never break." Continuing on the theme of family basketball that has always been so present in Arlington, Brown addressed his seniors. "The family is not over," said Brown.
Arlington ends their season with a record of 9-13, and the spartans improve to 16-6, and will face Ferndale in a loser out game on Thursday at Stanwood High School.
About the Writer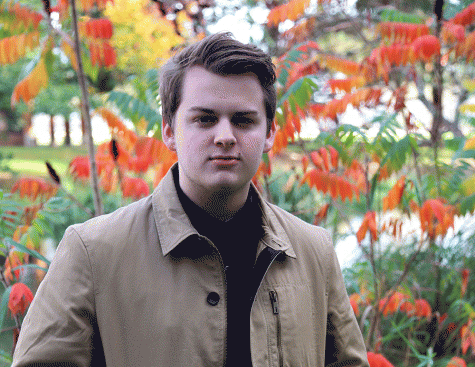 John Yeager, Yearbook Editor-in-Chief
John Yeager is a senior at Arlington High School and is the Editor-in-Chief of the school's yearbook. John is an avid sports fan and writes many sports...