Boys' Soccer Ties Ferndale in Season Opener
Kicking off their 2016 season, the Arlington Eagles had a solid showing against the Ferndale Golden Eagles with the contest ending in a 1-1 tie, with each of the teams' goals coming in the first half.
Things looked good early for the Eagles, as the ball was kept on Ferndale's side for the majority of the first half.  Freshman Nathan Ursino got things going for the Eagles around the eighth minute, scoring his first high school goal off of a cross passnear Ferndale's goal.  The game remained 1-0 for a significant period of time, largely in part to an outstanding performance by senior keeper Nick McDonald. About half way through the first half, Ferndale responded, scoring their only goal of the game off of a breakaway that got past the Eagle defenders.
Throughout the second half both teams had prime opportunities to score, but strong defensive from both sides out-muscled the offensive attempts.  Forward Stephen Caponey ('17) led the Eagles' offensive efforts in the second half with some exciting breakaways, but he just couldn't quite get any of them to roll the right way.
Ferndale had similar opportunities, but the Eagle defense rallied several times to hold the Golden Eagles scoreless.  With about five minutes left in the game, the Ferndale offense took a high shot at the Eagles' goal, but McDonald was able to deflect the ball above the goal, preventing Ferndale from scoring again.
Although the Eagles ran a little dry on the offensive side of the ball, the Eagles' impressive defensive efforts boosted them to the tie, serving as a satisfactory season opener.
Leave a Comment
About the Contributor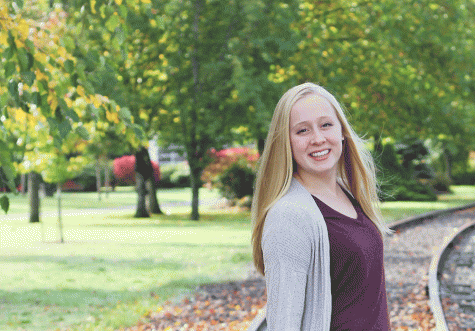 Emma Janousek, Staff Writer/Photographer
Emma Janousek is a senior at Arlington High School.  She is a member of National Honor Society and Link Crew.  Emma also is a part of the cross country team, a track captain, and a basketball captain.  She is a staff writer and photographer for the Arlington Production Journalism staff.  For the future, she plans to attend a four year university and pursue a degree in education.  Emma hopes to be able to teach and coach high school students and athletes in the long term future.