Arlington Tennis Rolls to 7-0 Sweep Over Marysville-Getchell
The Arlington Eagles tennis team dominated against the Marysville-Getchell Chargers on Friday afternoon, sweeping the Chargers 7-0.
The Eagles started off strong, winning all their singles matches handily. After dropping her first match of the season during yesterday's contest against Mountlake Terrace, #1 singles player Livia Valentina-Markwart ('17) rebounded well against the Chargers and defeated her opponent 6-1, 6-0. The #2 doubles team of juniors Faith Gould and Evie Rolston won their sets 6-0 and 6-0, while the #3 doubles team of juniors Jessica Abraham and Alayna Miller won their sets 6-1 and 6-1.
One of the only matches that came down to the wire was the #1 doubles matchup. After dropping their first set, senior Gigi Moss and junior Sierra Roach rallied back to win both the second set and the third set tiebreaker. Moss had several exceptional volleys, while Roach kept the Chargers at bay with great deep cross-court shots.
Senior Hannah Martian and junior Ashley Kolbeck played #1 exhibition, and won their match 8-0.
"I feel like I played really well," said Kolbeck after the match. She pointed to her cross-court shots and her ability to hit angled shots as the reason why she did so well on Friday. "Tennis always puts me in a good mood," she said. "It makes me happy."
With the win, the Eagles move to 1-0 against divisional opponents and 3-1 overall. Arlington's next match will take place at Shorecrest High School on Monday.
Singles:
1.) Livia Valentina-Markwart: Win, 6-1, 6-0
2.) Layla Garduno-Craviato: Win, 6-0, 6-0
3.) Aleida Garduno-Craviato: Win, 6-0, 6-0
4.) Lily Bynum: Win, 6-1, 6-0
Doubles:
1.) Gigi Moss and Sierra Roach: Win, 3-6, 7-5, 10-5
2.) Faith Gould and Evie Rolston: Win, 6-0, 6-0
3.) Alayna Miller and Jessica Abraham: Win, 6-1, 6-1
Exhibition:
1.) Hannah Martian and Ashley Kolbeck: Win, 8-0.
Leave a Comment
About the Contributor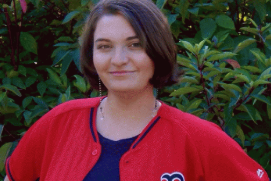 Hannah Martian, Editor-in-Chief
Hannah Martian is a senior at Arlington High School. She participates in Knowledge Bowl, Hi-Q, NHS, tennis, and is a senior class officer. She is the Editor-in-Chief of Arlington's website, The Eagle. She hopes to go to Washington State University, then into the publishing industry...or maybe she'll become a color commentator for professional baseball.