Girls Basketball Crushes Mountlake Terrace
Arlington Girls Basketball took on Mountlake Terrace Hawks for their second league game at Arlington High School on Friday, January 6th. The Lady Eagles took home the win with a whooping score of 63-22. Despite having an overall record of 2-8, Arlington's Senior Tahlia Miears #32 was not worried going into the game. "We are finally starting to click with each other," said the senior. "We were coming off some really tough losses, and we needed this to get out heads back in it." The game started off with a fast pace as Sophomore Mollie Janousek #12 made the first basket seconds into the game. By the end of the first quarter, the Eagles were up 21-6.
Coming into the second quarter, the Eagle's flame was not extinguished by the Hawks. Instead, Freshman Sierra Scheppele #20 drained two threes minutes after Sophomore Brittany Anderson #24 hit her first three of the night. "Their strength was definitely the three-point shooting," said Henry Kooy ('19). The Eagles ended their first half with a lead of 39-14.
Janousek #12 kickstarted the second half with intensity as she hit her first three of the night, shortly followed by Junior Captain Peyton Brown #14. The Lady Eagles continued to hold the Hawks below twenty points at the third quarter with a score of 52-18. The Eagles finished out the game strong, leading 63-22. "This game taught us that we have more to offer than we show sometimes," said Miears. "My fear going into league play is playing against really talented teams. This year is going to be tough, but if we keep playing like we did tonight, then we will be unstoppable."
The Eagles compete again in their third league game against the Edmonds-Woodway Warriors on Wednesday, January 11th at Edmonds-Woodway. The Warriors have a record of 8-4.
Dauz—2. Kesselring—10. Janousek—8. Brown—11. Carlson—5. Scheppele—13. Delaney—2. Duskin—3. B. Anderson—3. A. Anderson—2. Miears—2. Mellick—0. Fisher—0. 
About the Contributors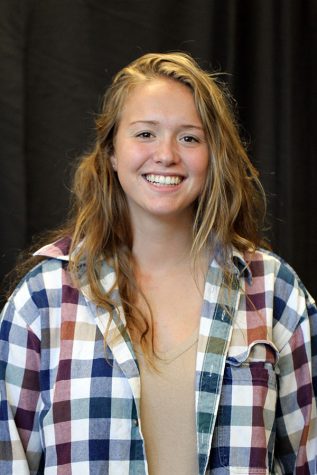 Jessica Abraham, Web Editor
Jessica Abraham is a senior at Arlington High School. During the fall, she competes in cross country, while in the spring, she plays tennis. She also finds...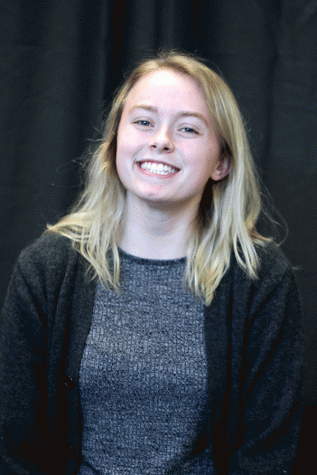 Mikelle Kelly, Design Editor
Mikelle Kelly is a senior at Arlington High School and Design Editor of the school's yearbook. She is a member of NHS and Link Crew. Mikelle is also the...