As Their First Victory, Lady Eagles Defeat Monroe Bearcats
Arlington Girls' Basketball took Monroe Bearcats December 7th, 2016 on their homecourt. The Lady Eagles ended their night victorious with a score of 48-44. Senior Reilly Kesselring #11 started her team out strong after making one of her free throws and hitting a three. Unfortunately for the A-town girls, the Bearcats came out determined and ended the first quarter up with a score of 15-10, but the Eagles came out hungry. Junior Kelsey Mellick #34 and senior Jaynee Dauz #4 shortened the point gap by finishing their shots. After hitting a three, Dauz was meet with a cheering from both the student section and the band. Senior drummer Lauren Suzuki commented, "I love playing at the basketball games because of the environment. You can see how people from different walks of life can come together to support our amazing AHS athletes." The Eagles ended the first half down with a score of 27-20.
Following their half-time break, the Arlington team came out with a different focus. "As a team, we stepped up our defense huge," said Junior Hannah Carlson #15. "Last game we really struggled with that, but we managed to figure things out and work hard on defense." In the third quarter, the girls were able to hold the Bearcats to 6 points, all from foul shots. However, they ended the third quarter down 33-27.
It wasn't until the fourth quarter the Lady Eagles were able to take the lead. Kesselring #11 drained a three with 5:13 left in the game, making the score 38-37. Despite their efforts, the Monroe Bearcats could not catch the Eagles. The final quarter ended with a score of 48-44, and Arlington brought home their first win of the season. Carlson #15 reflects on tonight's game. "Tonight really showed us we can do it. We've had a lot of doubts coming into this season, but tonight, not only did we prove to everyone we can do it, but we proved to ourselves we are able to do this. This win was huge for us to gain some confidence in our game, and now there's no going back."
The Arlington Eagles will play again at 7:15 against the undefeated Lynden Christian this Friday, December 9, 2016 at Lynden Christian High School.
About the Contributors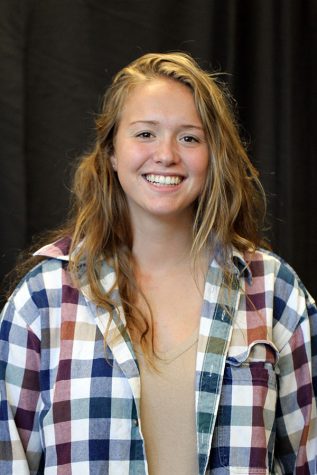 Jessica Abraham, Web Editor
Jessica Abraham is a senior at Arlington High School. During the fall, she competes in cross country, while in the spring, she plays tennis. She also finds...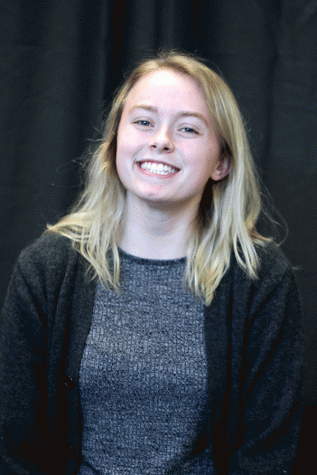 Mikelle Kelly, Design Editor
Mikelle Kelly is a senior at Arlington High School and Design Editor of the school's yearbook. She is a member of NHS and Link Crew. Mikelle is also the...