Arlington Girls' Basketball's First Game Ends in Defeat
Starting off their winter season, Arlington Girls' basketball lost 48-38 to Lake Stevens' Vikings on November 30. "We have a team with not a lot of experience," said head coach Joe Marsh, "and that was really good for us to play our first game and get a feel for what it's about. We had some good stretches tonight and some not so good stretches." Seconds into the game, Peyton Brown #14 drained a three, starting Arlington off with the lead. Shortly after, the vikings finish a few shots that pulled them ahead. For the full first half, the eagles and vikings remained neck-and-neck, the lead fluctuating between the two by less than three points.
Following halftime, Lake Stevens inched ahead and created a four-point lead by the end of the third quarter, which only progressed to grow larger. Marsh pointed out his team's weakness, partially attributing it to the point gap. "We turned the ball over too much, so I think that was a big thing for us." Finishing the last half, the eagles battled until the end, remaining aggressive after the ball.  Notably, senior Reilly Kesselring #11 fouled out of the game with 38.3 seconds to go in attempt to regain possession of the ball. However, the vikings still kept their lead. The final score was 48-38.
Despite the loss, spectator Stephen Caponey ('17) said, "I'll be at just about every game, even away game, even state games. I'll drop money. I'm a dedicated fan. " The Arlington Girls play away at 7:15 against Kamiak at Kamiak High School on December 2nd.
About the Contributors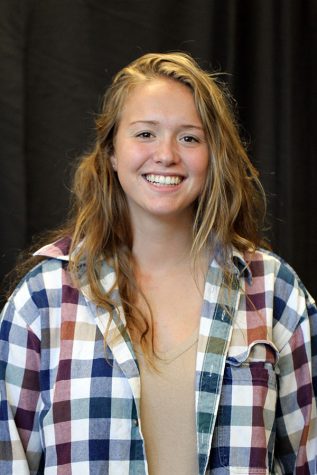 Jessica Abraham, Web Editor
Jessica Abraham is a senior at Arlington High School. During the fall, she competes in cross country, while in the spring, she plays tennis. She also finds...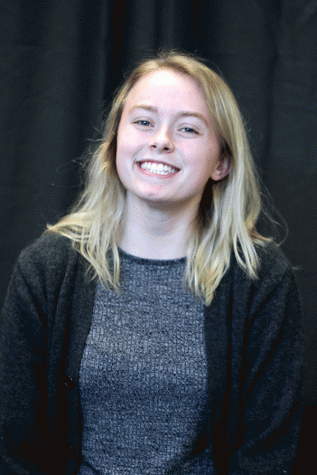 Mikelle Kelly, Design Editor
Mikelle Kelly is a senior at Arlington High School and Design Editor of the school's yearbook. She is a member of NHS and Link Crew. Mikelle is also the...