Lady Eagles Soccer Win Over Mercer Island
After the Lady Eagles lost to soccer powerhouse, Issaquah, 0 to 1 on Tuesday, they had to quickly move on to the next game and think about another State caliber competitor, Mercer Island. They faced off with them this past Thursday, in hopes to come out on top and get momentum going for them in their season. I spoke with Coach Davis prior to the game and asked him what he wanted his team to work on throughout the game.
He said that he wanted them to "develop more chemistry" as a team and to generate more "dangerous plays on the attack." Well, right off the first whistle, the ladies did just that, as Eagles #20 Gia Tift ('18) got a ball down the line that she carried in towards the box and shot on goal. The Ladies produced more dangerous plays with their one and two touch passing that broke down the Islanders defense. On a counter attack from Mercer Island, the Eagles were able to shut it down and play Senior forward Kirsten Phillips ('17) over the defense. The through-ball lured the Islanders goalie off her  line in an attempt to beat Phillips to it, but Phillips was too quick as she reached the ball outside the eighteen. Phillips struck the ball of a bounce and netted it far post, putting the Eagles on top before halftime.
In the second half, Mercer Island came out to get the equalizer. They attacked time after time, but the impenetrable Arlington defense shut them down. Arlington pressed forward on occasion in the second half but weren't able to see the back of the net. In what looked like the Eagles were just trying to hold off the Islanders from scoring in the final minutes of the game, Senior defender Emily Mann ('17) said that she remained "relaxed" and fully trusted her team to hold them off. In the end, the Lady Eagles team unity overcame Mercer Island as they came out with the 1 to 0 win. Team Manager Curtis Welch said that the reason this Eagles team is so good is because "the players know each other well" and are "united." It seems that team chemistry shouldn't worry Coach Davis too much, as the Eagles showed resilience when faced with yet another tough opponent.
About the Writer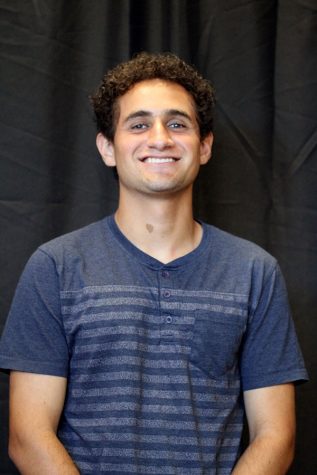 Eric Acero, Reporter/Photographer
Eric Acero is a senior at Arlington High School. He participates in cross country, track and other extra curricular club activities such as Investment...