Eagles' Soccer Wins Big Against Lynnwood On Senior Night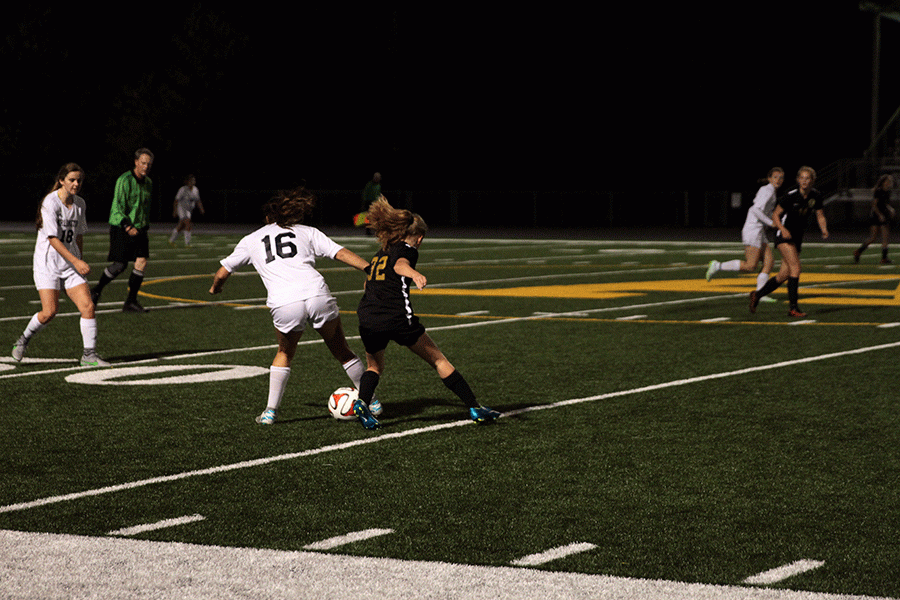 On the chilly night of October 28th, the Arlington Eagles were victorious against the Lynnwood Royals, 6 – 1, on Senior Night, securing them a spot in the playoffs.
Within the first ten minutes of the game, #18 Olivia Larson ('16) snuck a goal into Lynwood's net. The Eagles were unable to score another goal until the last 6 minutes of the first half, when a goal was scored by #12 McKenzie Buell ('17).
During the second half, the Eagles came back firing. Larson scored yet another goal within the first 6 minutes of the third quarter. Almost as if they were taking turns scoring goals, Buell scored within 4 minutes of Larson's goal. Already 4 goals ahead, #16 Danielle Baker ('16) decided to take a gander at it and scored the last two goals for Arlington. After a difficult night defensively, the Royals were determined to score at least one goal, and were able to sneak one past #0 Kat Sanchez ('16) within the last two minutes of the game, bringing the score to 6 – 1.
With this win, the Eagles have been launched into the playoffs next week, which will take place at home. Coach Davis already has plans for the game next week saying, "We're starting to gel, and we're getting better, so I think we have a good shot on Saturday." The team plans to "play in the now," according to Davis.
Bailey Heister, a senior on the varsity team plans to "play hard" for the playoffs this Saturday, hosted at John C. Larson Stadium at 5 pm.
After their victory, the Eagles celebrated Senior Night by having each senior of the team carve their jersey number onto a pumpkin.
"It's been a super fun class," said Coach Davis of the seniors. "They're awesome girls, and it's been a really good experience so I'll really miss them."
About the Contributor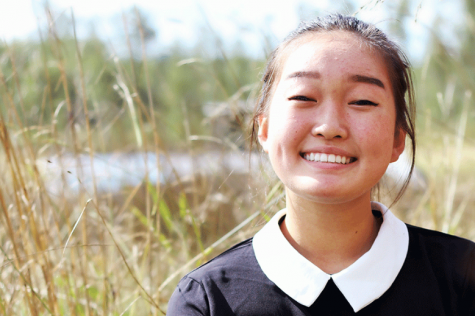 Hannah Chung, Staff Writer/Photographer
Hannah Chung is a senior at Arlington High School. She stresses over the homework load given throughout school, rushing to apply to colleges, catching...