Arlington Boys Victorious Over Getchell in Physical Wesco Showdown
The Arlington Eagles defeated the Marysville Getchell Chargers in the final conference game of the season, by a score of 66-49.
The Eagles win placed them as the 3rd place team from Wesco North and ensured a District playoff matchup against Mountlake Terrace on Friday.
The game started off with the Eagles jumping out to a quick 10-0 lead with the help of senior Aaron Carlson, who connected on two threes early in the quarter. Tylor Morton exercised his defensive skills early on, getting a steal in the first 10 seconds of the game. The Eagles led 17-11 after the first quarter of play.
In the second, the Chargers were able to slow the Eagles offense down, allowing just 13 points, but ran into a strong defensive effort from the Eagles. Heading into the half, the game stayed fluent, and the Eagles led 30-21. Aaron Carlson, a perimeter threat for the Eagles led Arlington with 9 points at the break.
In the third quarter, some missed calls and controversial fouls led to an uproar from the Arlington crowd and resulted in a technical foul for Head Coach Nick Brown, who could be heard loudly questioning a call from the sideline. Despite some fight from the Chargers coming off the momentum of the favorable calls they received, the Eagles were able to maintain their nine point lead, and led 45-36 heading into the final quarter.
To open up the fourth quarter, two more technical fouls were called on Getchell's Collin Montez and Cameron Burns after they complained to the referee over fouls called on them. These two calls, and some nifty passing from Morton to junior guard Drew Bryson, who finished with 20 points, led to a strong offensive output for the Eagles in the final quarter. "I love when teams and the crowd gets crazy," said Morton when asked about how he feeds off of a chippy game. "It gives me the energy on the court and I go into this mindset that no one can stop me or my team."
Arlington will face Mountlake Terrace, a strong team from Wesco 3A south, on Friday at 7:00pm at Mountlake Terrace High School.
About the Writer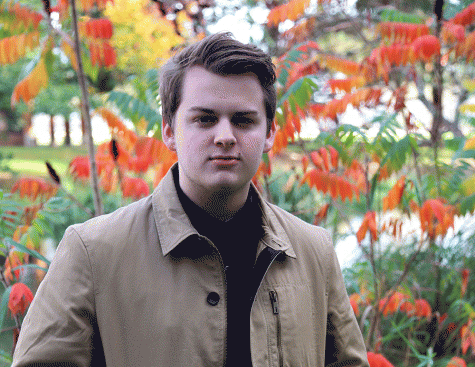 John Yeager, Yearbook Editor-in-Chief
John Yeager is a senior at Arlington High School and is the Editor-in-Chief of the school's yearbook. John is an avid sports fan and writes many sports...