Arlington Girls' Beat Marysville-Pilchuck Handily, Stay Undefeated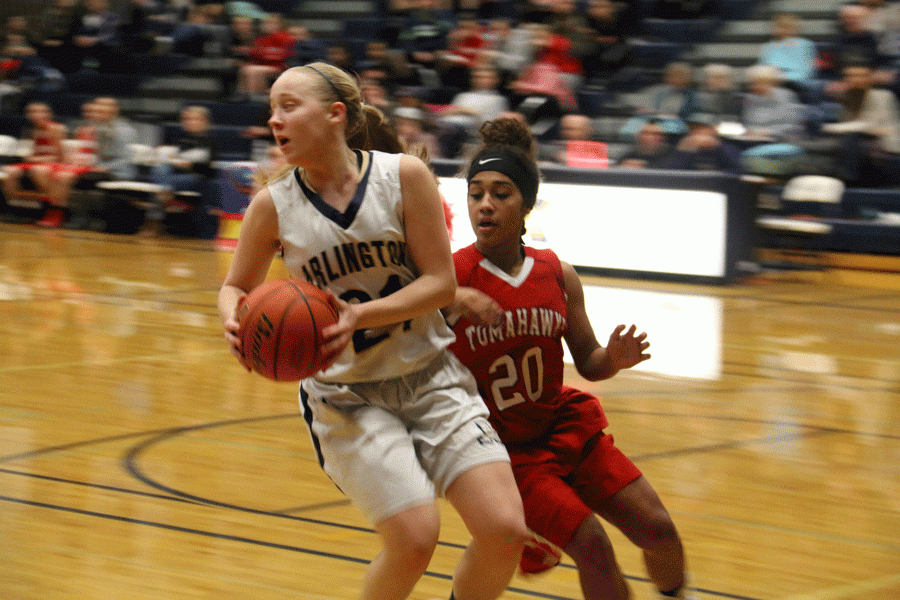 The Arlington girls' basketball team defeated the Marysville-Pilchuck Tomahawks (0-5 against 3A North opponents, 2-13 overall) in a Wednesday-night blowout win, 63-9.
The Eagles started out strong, with senior Gracie Castaneda scoring six points early in the first quarter. The normally-tough Arlington defense did especially well against MP, as they didn't allow the Tomahawks to score in the first quarter, and only allowed two points in the half. As the teams headed to the locker room, Arlington led MP by a score of 36-2.
The second half saw more Eagles' dominance, led by the top scorers on the night Castaneda (10 points) and senior Serafina Balderas (11 points). Senior Jayla Russ also had five points, and, off the bench, senior Selena Gutierrez put up nine points, with six coming on back-to-back three's late in the fourth quarter.
"We moved the ball around and we played our game pretty well," said senior Olivia Larson, who had six points on the night.
Arlington headed into the fourth quarter with a forty-eight point lead, and even with the sizable lead, the Eagles didn't let up. They kept the pressure on the Tomahawks, and the Eagles were able to increase their lead to fifty-four, as they cruised to victory, 63-9. With the win, the Eagles improve to 16-0 on the season.
"We worked very hard," said Castaneda. "We worked on defenses that we don't usually do to help us in the future with bigger playoff games. We played like a family, as usual."
Castaneda–10. Balderas–11. Shortt–4. Bielser–2. Gutierrez–9. Larson–6. Janousek–4. Brown–5. Anderson–2. Miears–4. Russ–5. Mellick–1. Kesselring–0.
About the Contributor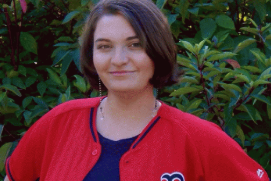 Hannah Martian, Editor-in-Chief
Hannah Martian is a senior at Arlington High School. She participates in Knowledge Bowl, Hi-Q, NHS, tennis, and is a senior class officer. She is the Editor-in-Chief...