Boys' Basketball Victorious Against Marysville-Getchell in Overtime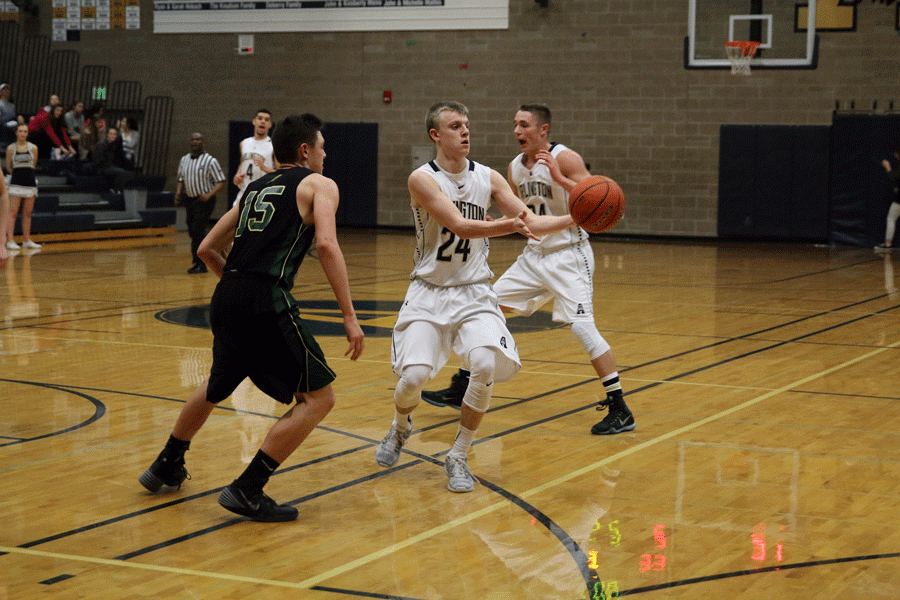 The Arlington boys' basketball team was able to defeat the Marysville-Getchell Chargers Thursday night, winning in overtime by a final score of 60-52.
The game started off well for Arlington, with junior Drew Bryson and senior Donavan Sellgren both hitting 3's early in the first quarter. But it was the defensive side of the game that shined for both teams, which showed at halftime, when Arlington led by a score of 26-20.
Both teams' offenses picked up in the second half, however. Arlington scored a quick six points, but MG battled back, with Colton Davis hitting back-to-back 3's for the Chargers. But fouls were a problem for Arlington, as they racked up fourteen team fouls by the fourth quarter. It was a tense, back-and-forth game, with the lead often depending on the shooter at the free-throw line.
With two minutes left in the game, and the scored knotted at 44, senior Brennon Wiersma was able to knock down both of his free throws, putting Arlington on top by two. But, just like for the majority of the game, MG battled back, and the game was headed to overtime, with a score of 48-48.
Bryson wasted no time once regulation ended, knocking down consecutive 3's to put Arlington on top 54-48. Sellgren was also able to put points on the board in OT, and ended the night with a team-high 19 points.
"Donavan had some good free throws at the end," said Sellgren's teammate Cameron Reece ('16).
The Eagles' strong overtime performance was what ultimately sealed the deal, sending Arlington home with the victory over their division rival, 60-52. With the win, Arlington improves to 3-2 in the division, and 7-8 overall.
"We did a good job of handling the pressure," said Bryson, who had 18 total points in the game. "They battled back and took the lead, and some teams crumble with that, but we got the 'W'. All the right things happened for us."
Tregoning–0. Sellgren–19. Carlson–8. Whitis–0. Hudson–0. Carey–0. Reece–0. Bryson–18. Profit–2. Wiersma–10. Gardoski–3. Kerschner–0.
About the Contributor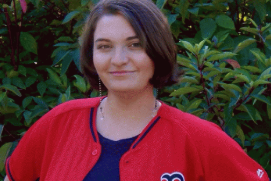 Hannah Martian, Editor-in-Chief
Hannah Martian is a senior at Arlington High School. She participates in Knowledge Bowl, Hi-Q, NHS, tennis, and is a senior class officer. She is the Editor-in-Chief...