Arlington Girls' Soccer Takes Home District Title
Making their record 11-1-1, Arlington's Lady Eagles take the District title in a game against Snohomish on Saturday November 5th at Shoreline Stadium. Having previously beat Snohomish 6-1 on Senior night, Tahlia Miears ('17) "knew that it wasn't going to be easy. They came out hungry, and they played hard on us." Not scoring the first half, Miears was a bit nervous walking onto the field after halftime. "It was a bit nerve racking because it's a huge game and a district championship was on the line. Their team was playing aggressively and knew that they wanted this game just as bad as we did. It was hard dealing with their constant pressure."
Battling for possession of the ball with Snohomish, Arlington players and fans managed to tough out the cold rain. "I come to support the girls because they do their very best every game and it's fun to watch," said spectator Katie Phillips ('18). "They played great tonight, but the girls should talk more and get a little more control on the ball instead of being in a rush. The goal that CJ made was a turning point. It gave the girls more of a drive to not let them score."
Finishing the game with a score of 1-0, Arlington girl's soccer team went on to win their first district championship. They will be competing against Mercer Island on Tuesday, November 8th in hopes of continuing towards the state title.
About the Contributor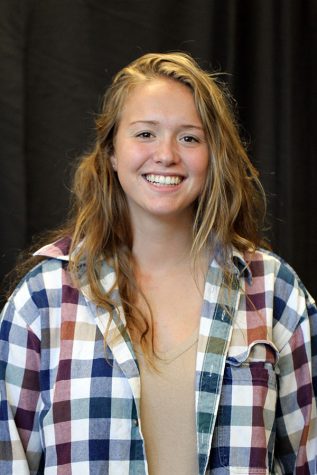 Jessica Abraham, Web Editor
Jessica Abraham is a senior at Arlington High School. During the fall, she competes in cross country, while in the spring, she plays tennis. She also finds...