Arlington Girls' Soccer Gets Colossal Victory over Edmonds-Woodway
Arlington came into the game needing to win. Edmonds-Woodway had gotten the better of them since last decade, including a whopping four tight losses during last year's spectacular fourth-place-in-state caliber season. During a tight first half, with players diving all over the pitch, sacrificing limbs for legacy, Arlington and coach Nathan Davis looked to it's senior leadership for some much-needed support. It wasn't until stoppage time during the first half that senior Mckenzie Buell ('17) pulled her best impression of Rambo, connecting head-first with a pristine cross from senior teammate and crony Courtney Arnold ('17) to draw first blood against the defensive-minded warriors.
To anyone fortunate enough to play witness to the spectacle, the goal was mind-boggling. According to devoted girls' soccer aficionado Ryan Pettit ('17), who remained in the stands up until the final whistle, it was "mesmerizing." Pettit, a soccer player himself, commented, "I feel ready to get back out on the field. Put in the work with my bros and have a good time," after seeing Buell's phenomenal header.
Coach Nathan Davis presumably had to leave the game without fingernails – and maybe even toenails – after such a minute victory, with stoppage time at the end of the game lasting what seemed like millennia. He was eager to praise his senior forward.
"Huge points. That was a great header. Great service and execution. It was a huge win. They've beat us the last five or six years. Beat us four times last year. This game was huge."
The game, like Davis explained, was ginormous, giving Arlington an insurmountable leg-up on the Wesco standings so late in the season. So what did the woman-of-the-hour have to say about her clutch goal? Well, she was all humility.
"I gotta give 90% to C.J.," she said, in reference to Courtney Arnold's beautiful cross. "C.J. is a wonderful player. I was just excited. I mean, there were two minutes left in the half."
The bullet train doesn't stop here. Postseason for the Eagles starts in the next two weeks, as the team looks to continue its momentum deep into state participation.
About the Writer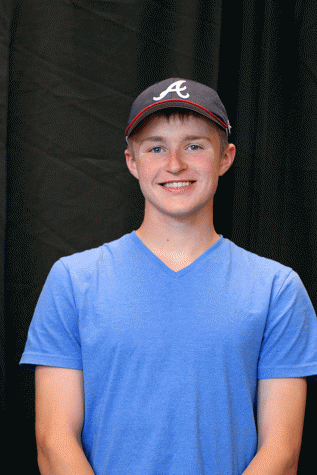 Nicholas Mendro, Reporter/ Photographer/ Sports Editor
Nick, a senior at Arlington High School, loves all facets of the sporting world. Currently, he plays an instrumental role in the ongoing dominance of the...