Arlington Girls Soccer Advances to District Championship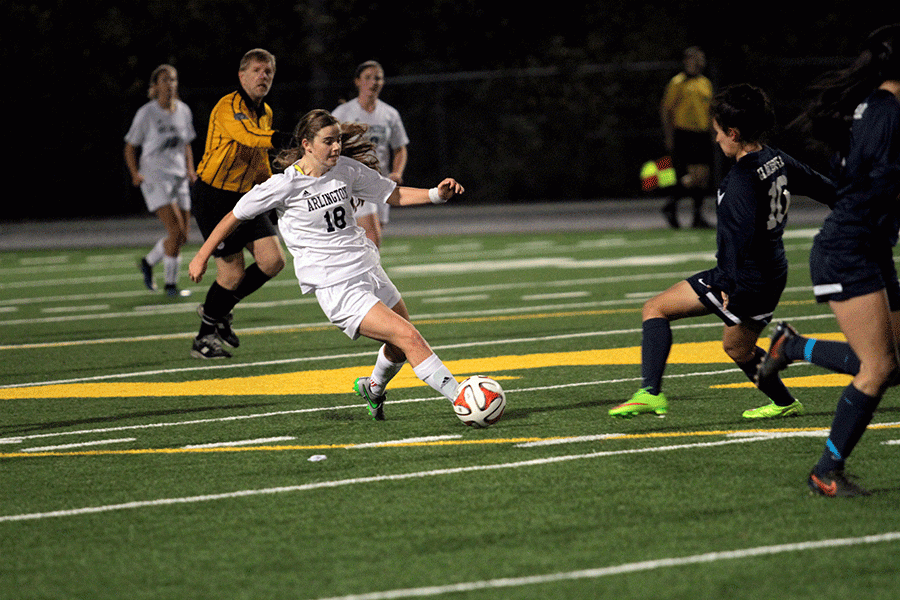 The Arlington Eagles girls soccer team faced off against the Glacier Peak Grizzlies in the District Semifinal, with the Eagles coming out victorious in a 4-0 shutout.
Arlington's offensive effort was lead by senior Olivia Larson ('16) who scored the first goal of the game just five minutes into the contest, putting the Eagles up 1-0. After the first score, the momentum stayed with Arlington.
While the Eagles offense was definitely firing on all cylinders, the defensive effort was the quiet champion of the night. The Eagles' defense rarely let the Grizzlies advance the ball into scoring territory, and the few times they did senior keeper Kat Sanchez ('16) was there for the stop.
With 22:50 left in the first half, Mckenzie Buell ('17) weaved her way through Glacier's defense and punched in another score for the Eagles, giving them a 2-0 lead.
For the rest of the half, both teams had trouble generating any shots on the goal, keeping the ball near mid-field, and changing possession every couple seconds. Sensing the struggles his team was having with advancing the ball, Arlington Coach Nathan Davis some advice from the sideline. "Change the point of attack!" repeated the Eagles coach.
The first half came to an end with the Eagles still holding the 2-0 shutout. Nick McDonald ('16) shared his thoughts about the first half saying, "It's been a well played game and Davis is doing a good job. We have good forwards up top that can lead us to state."
The second half was a mirror image of the first, and the Eagles maintained possession of the ball the majority of the time. Daniel Baker ('16) scored with 27:55 to go in the game, putting the Eagles up 3-0, and Larson later scored her second goal of the game with 19 minutes to go. Sanchez was challenged late in the second half with 2:09 to go, and was able to make a fantastic save on a Grizzlies shot, securing the shutout.
Arlington will face Edmonds-Woodway in the Wesco 3A Championship at 7pm on November 7th at John C. Larson stadium in Arlington.
About the Writer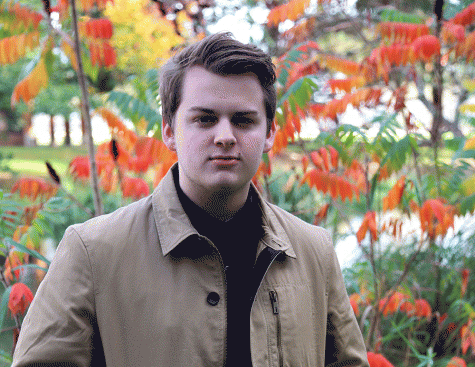 John Yeager, Yearbook Editor-in-Chief
John Yeager is a senior at Arlington High School and is the Editor-in-Chief of the school's yearbook. John is an avid sports fan and writes many sports...