Arlington Dominates Marysville-Getchell
Hang on for a minute...we're trying to find some more stories you might like.
After last week's disappointing loss to 4A Lake Stevens, the Arlington Eagles focused on defeating the Marysville-Getchell Chargers at Quil Ceda Stadium in their first 3A league game. Senior No. 21 Cameron McCormack ('17) said that this week the Eagles "made sure that we did our job, tried to correct everything we could. We got most of it down, but still got a lot to do next week".
The Arlington student section came out in full USA gear and ready to cheer the team to victory. Junior Shay Curry ('18) said "more of the freshmen participated" in the student section compared to last weeks game. 
In the first few plays of the game, No. 32 Wyatt Hawthorne ('17) intercepted Marysville-Getchell for the first touchdown, giving the Eagles a 6 point lead early in the game. The Eagles continued to dominate by putting up 27 unanswered points. The Chargers were unable to break through the Eagle defense until the 2nd quarter with a touchdown by Marysville-Getchell's No. 44 Gage Thomas ('17).
As time went on, the Eagle defense couldn't keep up with the Chargers, letting them score 20 points in the 2nd quarter, including an intercepted touchdown pass to Marysville-Getchell's No. 18 Michael Stewart ('17).
Marysville-Getchell struggled throughout the first half, only putting up 20 points compared to Arlington's 40 points.
After halftime, No. 30 Devon Nutter ('17) intercepted on Arlington's own 24 yard line. He later scored a touchdown, which would be Arlington's final points for the game. The Arlington Eagles proved themselves this week with a 47-26 win. The Marysville-Getchell Chargers are now 1-2 overall and 0-1 in 3A. The Eagles move to 2-1 overall with this being their first league win (1-0).
Head Coach Greg Dailer said the best moment of the game was "the four turnovers our defense created, two for scores. That was the difference in the game."

About the Contributors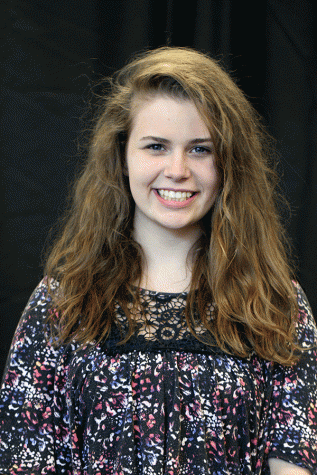 Emme Calvert, Writer/Photographer
Emme Calvert is a senior at Arlington High School. She enjoys photography and writing for the news website and the yearbook. She plays trumpet in Wind...