Arlington Tennis Nudges Oak Harbor 4-3 – Continues Undefeated Season (5-0)
The boys' tennis team took on Oak Harbor Thursday afternoon for its second league match of the season. The two teams came into the match with the preferred goal in mind, with victory meaning vastly different things for each team. For Oak Harbor, it was the search for a boost of confidence for a young team desperate for an early-season spark. For the Eagles, it was an expectation of excellence on a quest for a league championship.
The team, dominated by seniors, got key wins from Conner Fochesato ('18) at fourth singles, Isaiah Mitzelfeldt and Kade Meyers ('17, '17) at first doubles, Kenny Knutson and Wren Pullig at second doubles ('17, '17), and the duo of Edward Radion and Will Eckley playing third doubles ('17, '18).
Radion, who combined with Eckley to win his match with authority (6-1, 6-0), also improved to 5-0, having helped his team to each of its five victories, says modestly of his perfect record, "Every match I win helps our team win, and it feels amazing knowing that."
As a senior in only his second year, his elated position on varsity is "a lot different from last year," and he feels "honored to help contribute."
The players aren't the only ones getting into the tennis spirit. The sport, usually drawing a less-than football-like crowd, has attained status as a force of pride for the first time in decades at Arlington. Keven Stehl ('17), a spectator at Thursday's match, says, "tennis is a great sport" and "more people should come support the team." He says he comes to support his friends and "the team in general." Stehl's maintained efforts, alongside the recent support from other members of the student body, has added incentive, pushing the team forward to victory.
One man wasn't as ecstatic following the win. Coach Mendro has come to expect solid wins, and with his top three players losing to Oak Harbor, he was, "disappointed (they) didn't win more decisively," adding that, "(They'll) need to perform better to beat Stanwood and Everett."
Still, Arlington is on pace for a historic season by its previous standards. When asked about his team this year measured against previous varsity squads during his lengthy coaching tenure, Coach Mendro responded assuredly, "This team has the potential to be the best team I've ever coached."
Arlington's next match is on Monday in Everett.
About the Writer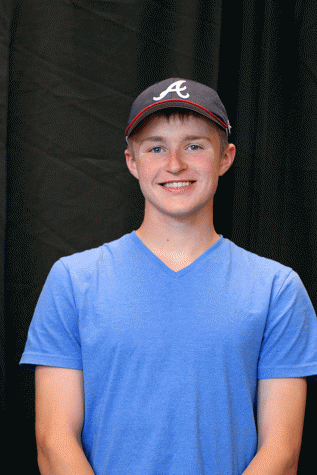 Nicholas Mendro, Reporter/ Photographer/ Sports Editor
Nick, a senior at Arlington High School, loves all facets of the sporting world. Currently, he plays an instrumental role in the ongoing dominance of the...