Food of AHS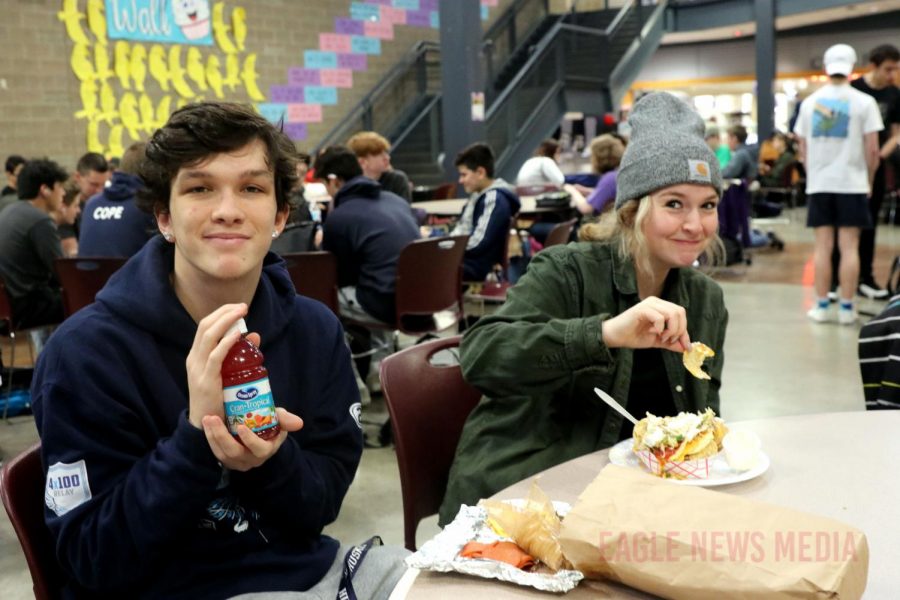 Everyday students at AHS get the time to take a break from their busy school schedule to eat lunch. Though while many have pre-made lunches others rely on the school for nice meal, or so they thought…when asked about the school's food, students had very mixed opinions.
Wyatt Brickey(12) said "the sandwiches are good, the cookies slap, and the egg rolls from the stands are good too." Brickey goes on to say an improvement would be to add fresh pasta to the cafeteria on a more regular basis. 
Like Brickey, Lexi Wheeler(10) says that the food is "kinda gross", and she thinks that it needs to be "better quality and more fresh." This opinion seems to be common among several students like Subway says "eat fresh".
Fellow seniors Chase Peterson and Ashley Contonio think that "the salad, nachos, and pizza are good but the food at the stands is better." Maybe it's cause the stands give you more freedom, and by that I mean you can eat as unhealthy as you desire or as the school provides.
Juniors Logan Bruss and Josh Gralinski said it's "so terrible, but could be worse." Some of their favorites are the nachos, popcorn chicken, and the rippers all provided at the food stands. In order to improve the school lunch, Josh suggested that, "there should be a taco stand permanently in the school", but that would require money and some moving around in the lunch room.
Despite what students say lunch lady Glendene Gangwer said that "It is an excellent program, and more fresh than when I went to school." When asked if there is any changes she would make, Glen said, " I wouldn't make kids eat things they don't want to eat." She explained that the fruit that doesn't get eaten just ends up being thrown away. So next time you get lunch, maybe think of another time period, or even another country, that doesn't quite have as good as resources as our very own AHS cafeteria provides.
At the end of the day though we all know that students at AHS love nacho Fridays and some even save up just for that end of the week treat. So they'll always be at least one great food item to look forward to on the AHS menu!