10 Candies to Consider for Valentines Day
As Valentine's Day approaches, it is time to begin thinking of candy to get for your significant other, friends or even just as a treat for yourself. Walking into any store you will be confronted with aisles of different candies, but which ones should you get?
I — along with my family — have ranked the following candies on a scale of 1 to 10. From this we averaged the scores and sorted them from least to greatest. Please leave a comment sharing your opinion of candy for others or if you disagree with how I rated these candies. 
(2.25/10) Jelly Hearts: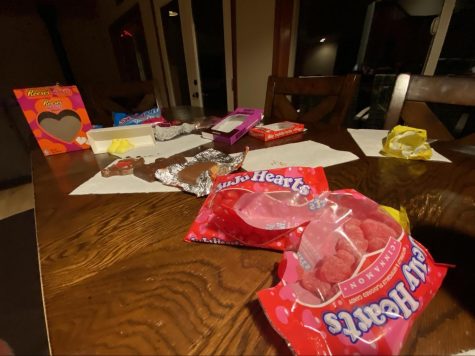 I would not recommend this candy. Cinnamon is the main flavor of the candies, but resulted in a bland taste, instead of the traditional spicy taste. If you are looking for cinnamon candy, then I would look elsewhere. The only positive of this was the presentation, being very Valentine-themed. 
(3.75/10) Peeps: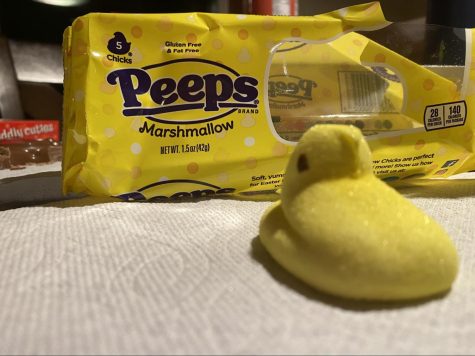 Peeps, at least the ones we purchased, are not Valentines candies. They are not the iconic red of the romantic holiday, but instead a happy yellow. Besides this, there is not much to say; it is just a peep. As my brother said: "It's just a marshmallow covered in sugar."
(4.5/10) Cuddly Cuties: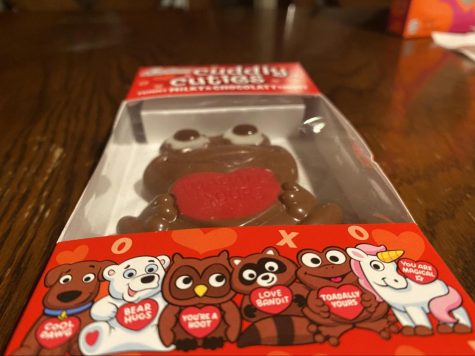 If you are looking for chocolate for Valentines day, I would look elsewhere. The chocolate is fine, but the overall design of the frog falls short of some of the later chocolate options. "It's a solid piece of chocolate, nothing unique about it… It's a chocolate frog for valentines day, maybe not for valentines day," my brother said. 
(5.25/10) Sweet Tarts "Conversation Hearts:"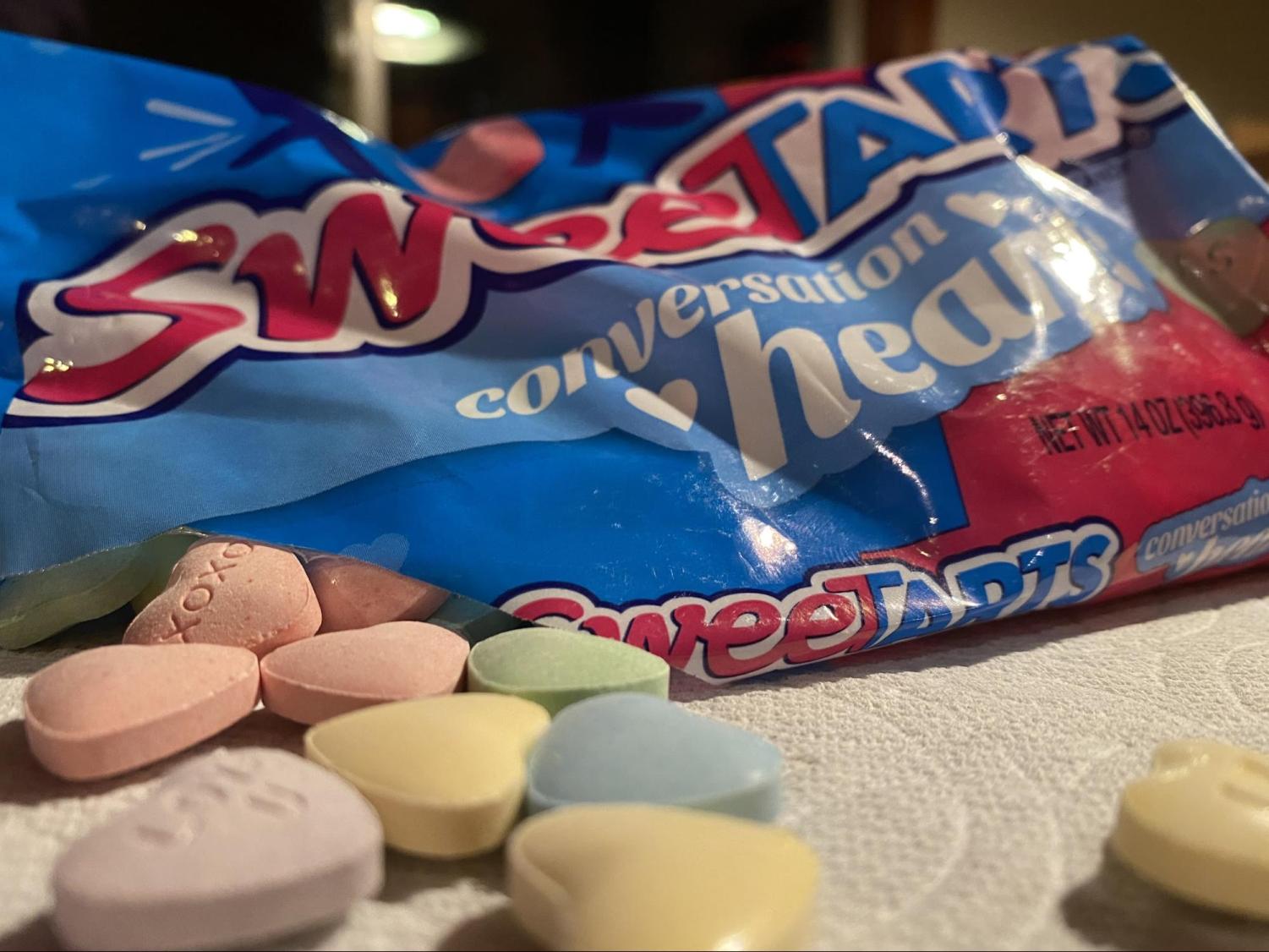 Honestly, I think these are about as traditional Valentines as you can get. They are fine, an average sweet taste that anyone can enjoy. If you are looking for a candy to get for a lot of people, I would recommend this. 
(7.1/10) Hershey's Solid Milk Chocolate: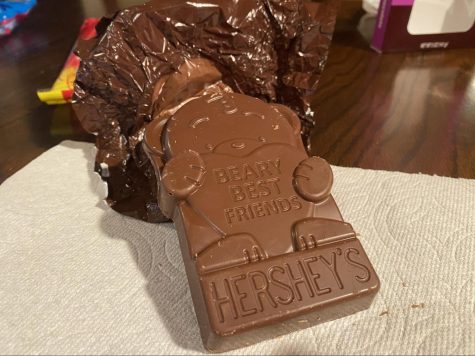 Once again, I think this is a very traditional candy to give for Valentines, and I would recommend it. The taste of the chocolate is what you can expect from Hershey. The theming is also much better than the previous chocolate frog. My dad said, "It's Hershey chocolate. I'll give it an eight because it's actually Valentine's themed, and the chocolate is definitely better." 
(7.25/10) Valentine's Day Popcorn: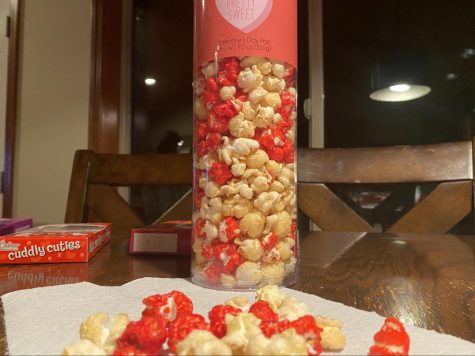 This was definitely an interesting food that I would recommend. It is not as sweet as some of the prior candies I tried, and is definitely more unique than some of them. It is a sort of flavored kettle corn that is very tasty. My grandma said, "[The popcorn] is like vanilla and cherry." 
(8/10) Juju Hearts: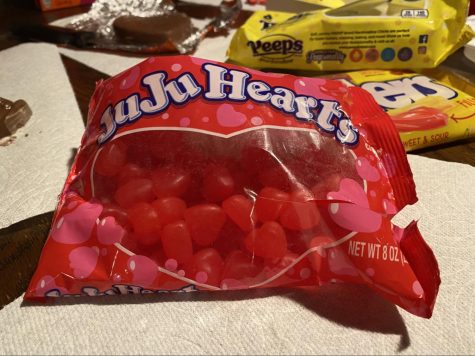 This candy was really interesting and recommendable. It tastes just Swedish Fish. They are pretty good, and are a great option for anyone looking for a good Valentines gift. 
(8.5/10) Twizzler Twists: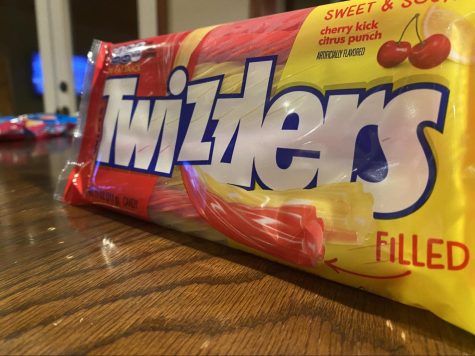 Similar to the prior Peeps, these are not directly Valentines-themed, but they have a little red in them so I think it counts. These candies are amazing though! They are like normal Twizzlers with a sour gel in the middle that is really tasty. I would recommend this for anyone looking for a unique candy.
(8.75/10) "The Perfect Man" Solid Milk Chocolate: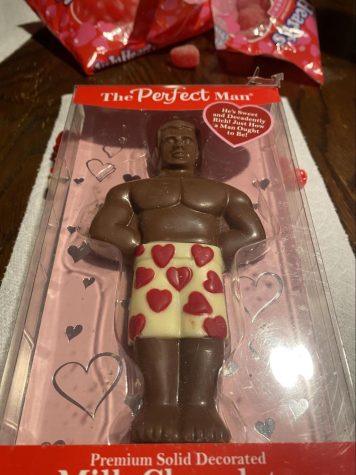 This is certainly the most controversial candy we have on the list. While the chocolate is not as good as the Hershey, I do not think anyone buying this is buying it for the taste. The design of this candy is the most unique of all that we could find, and I would recommend buying this for someone only a certain type of person. 
(9.25/10) Reese's Heart: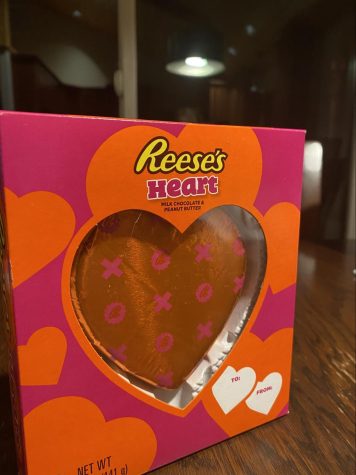 This tastes exactly the same as a normal Reese's peanut butter cup, but like 10 times the size. I would not recommend eating this in one sitting, but I am certain anyone could. I love Reese's and I think anyone looking for a gift for someone on Valentine's day should look no further than this candy.