A Week In Arlington Sports:14th-18th
A Weekly Overview On How Sports At Arlington High School Are Developing And How Our Teams Stand At This Point In Their Season.
Logan Bruss, Sports Reporter/Journalist
January 29, 2019
The Sports
Girls Basketball:
The Eagles went 2-0 this week with dominant wins over league opponent Everett 58-46 (Tue, Jan 15th) and the out of conference Renton 74-41 (Thurs, Jan 17th). These victories continue to propel Arlington further up in the league standings behind a impressive league record on the season of 8-1 and a second place tie in the Wesco division. The soaring Eagles continue to fly high behind impressive play from standout freshman Keira Marsh, terrific guard play from Sierra Scheppele and Josie Stupey, and all of this is rounded out by an extraordinarily deep bench spear-headed by junior Allison Deberry. Their winning ways cannot simply be excused by chance or the idea of just "winging it" as they enter games. Their rising record is based solely on nothing short of hard work and a chemistry that has continued to build as the players in this program have escalated their play over an impressive stretch of games going 10-1 in their last eleven matches. We can expect more awe-inspiring play from this team, which may just lead to a entertaining run at State.
Boys Basketball:
The Arlington boys basketball team has quietly been a force this year in Wesco, This past Wednesday they obliterated a Everett team that looked to have no business being on the same court as the Eagles. The outlandish 62-27 final score propels Arlington into third place with a 7-2 behind only arch-rivals Stanwood and Marysville Pilchuck. It's easy to believe that the fiery Eagles are seeing red as they trail two of our schools most hated competitors, but they will get their shot at the top this upcoming week as they take on the Tomahawks and the 84th ranked player in the country, Washington University commit Raequan Battle (Wed. 23) and a highly anticipated game on Friday night at home against the Spartans (Fri. 25). This season our eight seniors have been stepping up heavily, including but not limited too Josh Gutierrez, Griffin Gardowski, Caden Smith, and some of the most amazing play we have ever witnessed out of star point guard Anthony Whitis. We see contribution all through coach Nick Brown's team, be it from freshman Ethan Martin or junior starting center Will Abram, whose abilities seem to improve every time he touches the court. In a program built on family trust Brown is deriving the most of his players, and Arlington's 11-4 record reflects that.
Girls Wrestling:
The Arlington Girls Wrestling team has been making amazing strides as a program, and that continued into the week of the 18th. The Eagles took fifth place out of 30 competing teams, which is quite an accomplishment considering they had many injuries keeping athletes from participating. However, that has not stopped this team as earlier this year they had a full weight lineup of girls. That is the first time in Arlington history that that has occurred. As the season progresses they continue to come together as a family, which of course is the attitude preached in Arlington sports. They are currently third in Wesco, and we can expect great things from this up incoming squad.
Boys Wrestling:
On January 15th, Boys Varsity Wrestling hosted a double duel against Oak Harbor and Marysville Pilchuck. They split their matches with Oak Harbor, who they defeated in a landslide 55-20 dropping the Wildcats to a league worse 0-5 conference record, and the league leading Marysville Pilchuck who continued their dominant fashion against the resilient Eagles Wrestlers. The Eagles fought till the end including one of the most determined performances of the season from Daniel Heiss who chipped his tooth mid match and kept fighting for his team. It was not enough however and unfortunately, gave them their third league loss of the season behind a scoreline of 55-19. The Eagles have a lot of promise with a commendable 5-3 record overall, but they will need to continue to step up in league matches if they want to push back into the top half of Wesco Wrestling.
About the Writer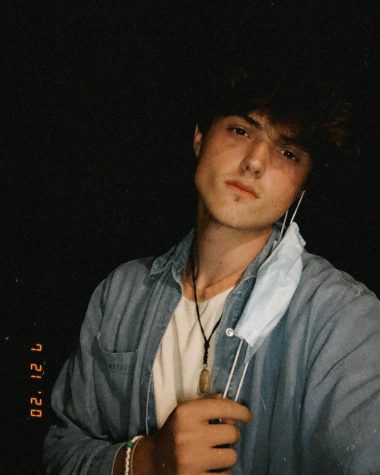 Logan Bruss, Editorial Board
Logan Bruss is a senior here at Arlington High School. He's a senior class officer as well as a member of the Link Crew. He's a two sport athlete and...