Arlington High School Presents: Guys and Dolls
Arlington high school's newest musical production premieres this Friday March 3rd, with Guys and Dolls hitting center stage. Based on a novel by Damon Runyon, and taking Broadway by storm in 1950, Guys and Dolls has been called one of the most influential additions to musical theatre. Needless to say, the process of preparing for the show is no easy feat.
Madison Schimpf, who plays Adelaide, said "I'm used to singing in a more refined classical style, so discovering (Adelaide's) whiny yet broad singing voice has been a journey… Once her New York accent became second nature to me I was able to immerse myself in the role."
Adam Worth, taking on the role of Nicely Nicely Johnson, said "the hardest part has been putting everything together… We hop around in rehearsal, so it's a little difficult to find how things fit in the show."
With her leading role, Schimpf offered some advice to aspiring actors when she said "To all those interested in participating in the arts and in particular drama don't give up because there's many disappointments that you will be faced but keep a good attitude! If you have the theatre bug, keep working, learning and practicing your singing and dancing and it will pay off! This year it all paid off and I was honored to finally get to lead."
But according to Schimpf, the effort has all been worth it, as she said "there's not a bad seat in the house, it's fast moving, razzle dazzle, and there's never a dull moment." Hoping to draw a crowd, Worth later said " I have a song that I sing by myself near the end of the show. It has a lot of really cool dance moves and the set for it is really cool. I can't wait to perform it on opening night!"
The Guy's and Dolls performance is sure to stun, with shows March 3rd, 4th, 10th, and 11th at 7pm. There's a matinée at 2 on the 11th as well. Tickets are available on the Arlington high school website.
Schimpf lastly said, "I'm so excited for our cast, crew, and pit orchestra to finally show off all the hard work that we put into the show! It's really going to be incredible you should all come!"
Leave a Comment
About the Contributor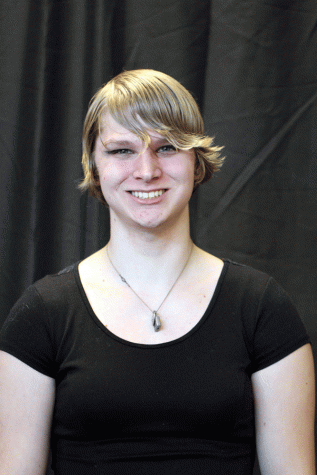 Sasha Richart, Photographer/Reporter
Sasha Richart is a senior at Arlington High School. In her free time, she likes to read and discover new music. She has an after school job that dominates...