Max Schneider Concert Review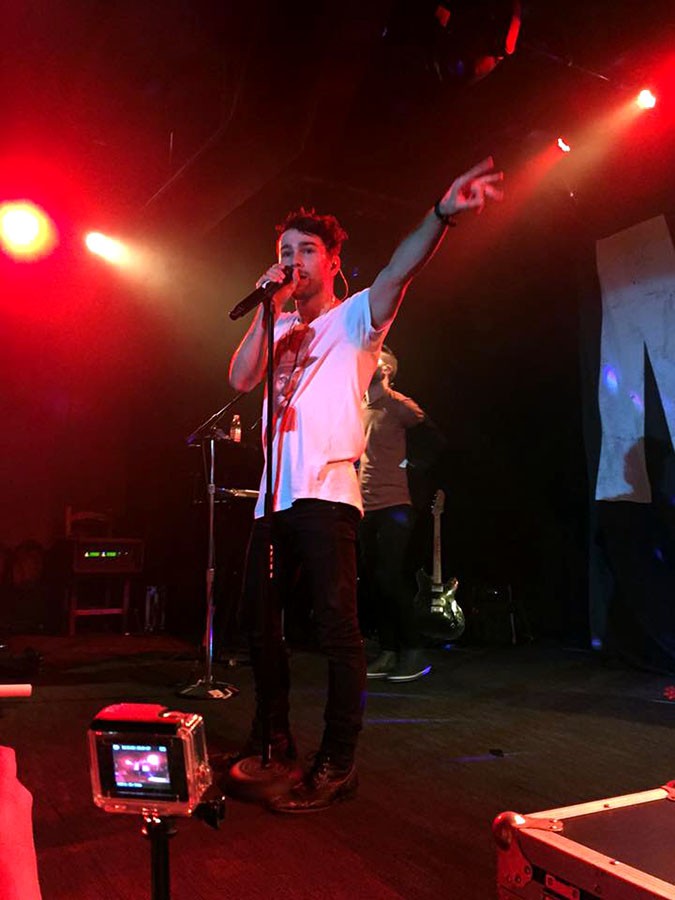 Background Information:

Max Schneider is a 23 year old musician and actor from New York. Prior to exiting the acting world and dedicating his life to music, Schneider has been credited for his major and minor roles in shows on Broadway and Nickelodeon; appearing on shows such as Law and Order; and staring in several movies.
After touring with larger artists including Victoria Justice, Hoodie Allen, Wiz Khalifa, and Fall Out Boy, Schneider decided to go on his very first headlining tour: the Sounds Like Gibberish Tour, which was inspired by his song "Gibberish" featuring Hoodie Allen. The song can be heard on his most recent EP, "Ms. Anonymous" (9/25/15).
The tour kicked off in Tucson, AZ on October 6th and made a stop in Seattle on October 12th at the Crocodile. The tour also included supporting musical guests, Call Me Karizma and Kenzie Nimmo.
Review:
I was familiar with Max's acting abilities, but not of his music, until I saw him open for Hoodie Allen at the Paramount Theater last November. Once I heard the news that Max was going on his own tour, I was determined to go.
When Max stepped on the stage, the crowd erupted with screams and cheers as he was performing his song "Puppeteer". Throughout the show, Max performed his own songs off of his EP's titled "Say Max" and "Ms. Anonymous," along with several covers. The crowd and Max were feeding off of each others energy, which made for an amazing experience.
At one point during the show, Max began walking on a skinny ledge that extended out from the stage and began to sing his song, "Mug Shot". I was a bit afraid that he was going to fall, but I'm very thankful that he didn't.
The venue was small, which made for a very intimate setting. Fans are normally packed in tight at concerts, which is originally what I was expecting to happen because of the size of the venue. Luckily, everyone had their own breathing room.
For every show on tour, the merchandise table had a deal which allowed the first 50 people who purchased at least a t-shirt a free "Ms. Anonymous" EP download and a meet and greet pass to meet Max after the show. I was fortunate enough to be one of those 50 to get a meet and greet pass.
His music could easily be enjoyed by people of all ages and genders, but I noticed that his show consisted of a lot of females in their mid-teens and early twenties. If you're interested in music by Cody Simpson, Shane Harper, Before You Exit, Hoodie Allen, Hot Chelle Rae, or MKTO, I strongly suggest that you check Max out.
Overall, I would rate my concert experience a 10/10. You could tell that Max genuinely loves what he does and that he appreciates every single person that attends his shows.
About the Contributor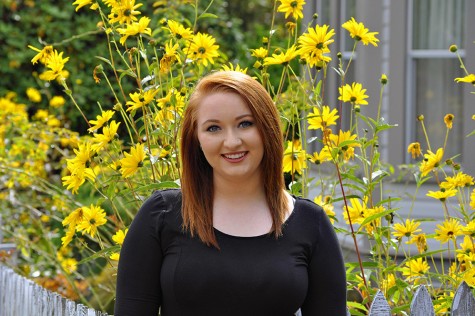 Sami Balcos, Photo Editor
Sami Balcos is a senior at Arlington High School.

She is involved in photography club and enjoys going to sporting events to support her school.

She...