This Year's Review In Music
At last, the 2016-2017 school year is coming to an end. Every year new memories are made that we'll remember forever. Some of those memories correspond with the music we listen to. Let's go back and reflect the music of this year to bring the nostalgia.
Aneth Villasenor ('17) listens to a wide variety of music with lyrics consisting in both English, Spanish, and even Korean. "Justin Bieber made the Despacito remix to expose Americans to hispanic music and it became a huge hit." The rise of international artist this year really made it's mark. A new record was broke at the Billboard Music Awards this year. For the first time ever, an Asian artist won an award. Korean group BTS won the top social award for 2017, beating out Selena Gomez, Shawn Mendes, and Justin Bieber. This is a big step for international artists who are slowly but surely making their way into the Western music industry. KJ Mullin ('17) is also a foreign music enthusiast. "I listen to a lot of French rap. A lot of people say that they don't understand why I listen to it because I don't speak French, but the music still sounds cool so I'll listen to it."
Jackie Murray ('17) says her senior year theme song is "Raise Your Glass" by Pink. "I listen to it with my sister a lot. The song made me realize it's okay to be weird in high school and to celebrate the good times in life." With graduation nearing, listening to this song reminds her of her high school days.
We're going to think back in a few years of this school year and reflect on all the good and bad memories. Music will connect us with all these memories. And think about all the new music that's going to come next year with the new memories.
About the Writer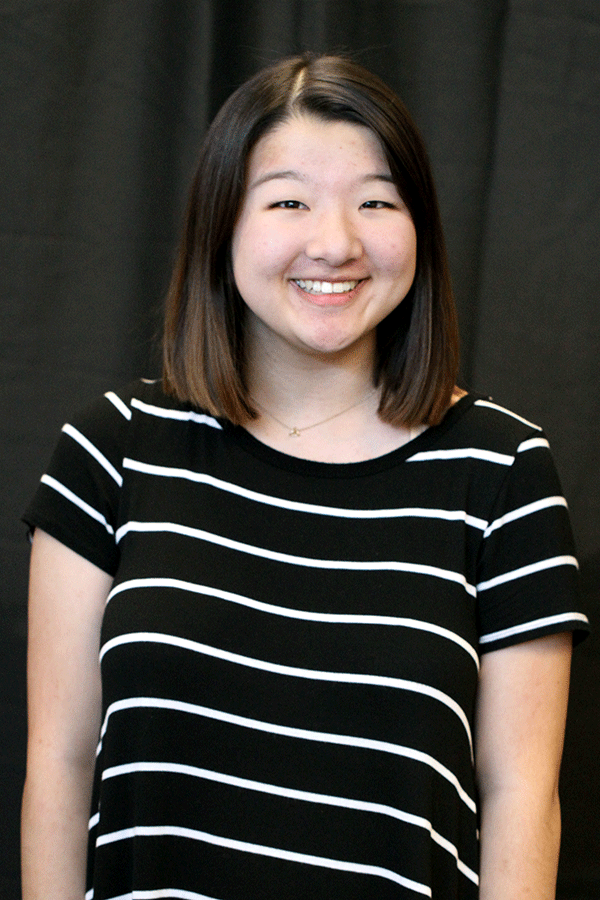 Madeline Roller, Photography Editor
Madeline Roller is a senior at Arlington High School and is the photography editor of the school's production journalism class which includes the news...