Review: Sam Hunt's "Between the Pines"
Country's Latest Voice Re-Releases 15 Song "Acoustic Mixtape"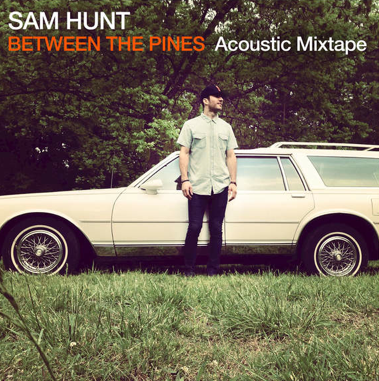 On October 27th, country artist Sam Hunt re-released his "acoustic mixtape," entitled "Between the Pines." The fifteen-track mixtape features several previously released tracks from Hunt's 2014 smash hit, "Montevallo," but was written before the album dropped.
A songwriter turned singer, Hunt rose to fame after releasing tracks "Raised On It" and "Leave The Night On," which both appear as acoustic versions on "Between the Pines." "Raised on It" focuses on "traditional" country–though don't think that there's anything traditional about Hunt. He mixes it up; foregoing typical country topics and the twang associated with the genre to create a new type of country that is both catchy and heartfelt.
The standouts on the mixtape are "Come Over" and "Vandalizer," which both show off Hunt's unique songwriting style with perfect clarity. "Come Over," which was first recorded by Kenny Chesney but was co-written by Hunt, is truly something special.
It's a rare song that gives listeners goosebumps every time they listen to it, and that's all due to the way that Hunt sings it. Listeners are able to feel Hunt's hurt and longing so viscerally that it's almost as if the song is being performed right in front of them. The song is filled with a perfect mix of vulnerability and anguish, and it makes people stop and listen. With a few key changes from the original version, Hunt has crafted a powerful, emotional declaration.
Hunt's ability to connect with listeners is also apparent on the songs "Speakers" and Keith Urban's hit "Cop Car" which was also co-written by Hunt. Both songs sum up love in completely different ways, but are still authentic, and will undoubtably be on repeat for hours.
Two of Hunt's biggest hits, "Leave The Night On" and "House Party," are not your typical homages to partying, and these stripped-down versions empathize that even more. "Saturday Night" is an old song of Hunt's that long-time fans are happy to hear once again, and the harsh-edged rendition of "Ex To See" is also a welcome sight.
However, the tracks "Bottle It Up" and "Vacation" both fall flat, and the far-away effect used on "Make You Miss Me" is also a shame, as the original version is truly something to behold.
Overall, "Between The Pines" is a welcome array of tracks from one of country's up-and-coming stars. If Hunt and artists like him are the future of country music, then the genre has a lot to look forward to: 8/10.
About the Contributor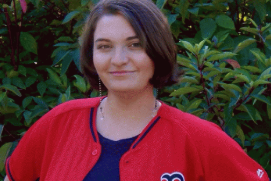 Hannah Martian, Editor-in-Chief
Hannah Martian is a senior at Arlington High School. She participates in Knowledge Bowl, Hi-Q, NHS, tennis, and is a senior class officer. She is the Editor-in-Chief...