Varsity Boys Basketball: Arlington vs. Cascade – 11/28
The Varsity Arlington Boys Basketball team played their first season and home game against Cascade high school on Tuesday, November 28, 2017.
The Eagles started off strong with a first quarter score of 17 to 9 against Cascade High School (17-9).
The Eagles had some great plays from starters Ayodele Aribibola ('19), Griffin Gardoski ('19), Josh Gutierrez ('19), Anthony Whitis ('19), and Jaren Cary ('18). All five players gave a good start to the game.
Dezmond Tyler-Davis ('18), Brandon Brown ('18), and Donelle Meriwether ('18) helped the Cascade Bruins by getting points on the board.
By half, Arlington held the score of 54 and Cascade had 21 (54-21).
The Arlington Eagles continued to battle but the Cascade Bruins were slowly creeping up in score. The Eagles score 7 points in the third quarter while the Bruins scored 18 points. At the end of the third quarter, Arlington was still up 61 to 39 (61-39).
Although they had a slow start, the Cascade boys worked hard to catch up in the 4th quarter for a final score of Arlington 73 and Cascade 63 (73-63).
The Bruins went on a 24-point run from the end of the third quarter to the final seconds of the game. Even though they weren't able to close the gap in score completely, they were still able to end the game closer than what was originally anticipated.
Although the Eagles took the win, the Cascade Bruins did not go down without a fight.
About the Writer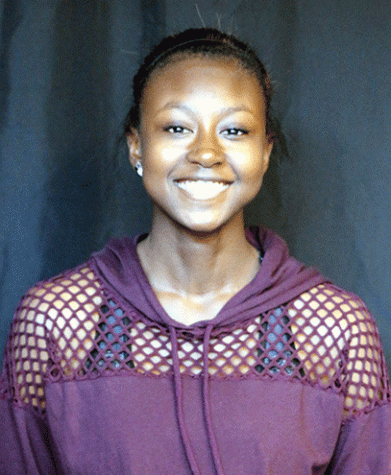 Imani Jackson, Staff Reporter and Photographer
Imani Jackson is a junior at Arlington High School. She is an AHS staff writer and photographer. Imani is a member of National Honors Society (NHS) and...