School Spirit Plays A Role in the Game
Many schools across the country have that moment when the game is high; the players are on edge, the coaches hold their breath with anxiety, parents are on the edge of their seats, and the crowd is on their feet in anticipation. What makes all of this excitement so great is one simple factor: support.
School spirit is what helps build the tension in the last thirty seconds of a close game. The crazy, excited AHS student section makes the experience fun and interesting. All of the things we love most about going to games actually falls on the supporters themselves.
At Arlington High School, students and community members gather at their Eagle's sporting events to show their Arlington spirit.
Walter Pittson ('19), an AHS tennis player and band member, says he loves "the atmosphere. It's so much fun and energetic."  
Pittson loves playing his instrument at the games and understands the importance of having school spirit. Another band member, Morgan Lamb ('19), loves to get loud and crazy at the games with her peers.
School spirit does not just hype up the games with energy and fun but also indirectly provides the program with things they need. AHS varsity football player Elijah Vickers (19) appreciates the large numbers of people attending the football games because it allows them to get new, safe gear needed to be successful on the field.
Unfortunately, that is not the case for all Arlington High School sports.
Seeing the effects of community participation, Pittson wishes that more people would come out and support sports like tennis. Even though, he realizes, it is not a very interactive sport, they are grateful for fans who come out anyways.
Without the support of fans at games, "It would be drastically different" says Pittson. He feels support is important, especially when losing.
Justin Wilkins ('19) loves going out and cheering at games for his school. "They need the support," said Wilkins.
Vickers appreciates everything fans do because without them he feels the game would be boring. "They're awesome for always coming to home or away games," Vickers said.
About the Contributor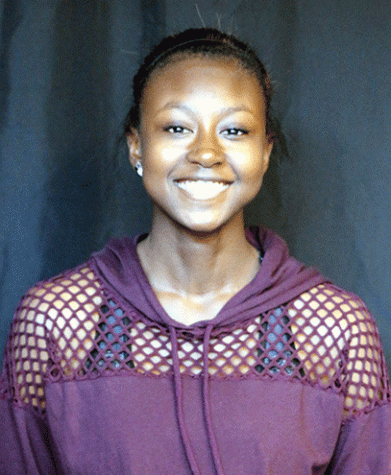 Imani Jackson, Staff Reporter and Photographer
Imani Jackson is a junior at Arlington High School. She is an AHS staff writer and photographer. Imani is a member of National Honors Society (NHS) and...