Varsity Boys' Basketball: Boys and Girls' Club Style
"It's designed for fun, so there's no pressure. We can just go out there and have fun," Jack Hamilton ('19) reported enthusiastically about his first-time playing experience. Jack grew up loving the game of basketball but not enough to endure long years of select ball on top of a rigorous school schedule and other sports. In his opinion, basketball is meant for recreation; fortunately, Snohomish County offers the perfect medium for relaxed basketball participation. All it takes is a quick right turn off of 172nd heading west, and — viola! — there stands the Boys and Girls' Club of Arlington
This Saturday, at 1010 Beach Avenue in Marysville, myriad AHS students can be found participating in this wacky, fun, as-competitive-as-you-want-it sporting event, from 9 a.m. to 3 p.m., ages 14-19. Students take advantage of their opportunities in various manners. In the words of Jerry Albert ('20),  "I can play, and I can shoot, and I can be physical." The games are a method in which he can release tension from the week without having to worry about outside pressures or intense practices. He said it himself: "We don't have to run!"
Spectator Angel Fernandez ('17), commented on last Saturday's game, in which the hometown "Blue Team"  took a hefty loss (69-35) to the Club from Tulalip. According to her, regardless of the end result, the spectacle was quite a hoot. It was light and fun. "I'm very proud of how they're still involved in the school but take time as a group to partake and have fun," Fernandez recalled laughingly, summing up the experience with  succinct precision.
Essentially, Boys' and Girls' Club sports can offer the perfect entertainment for a stress-free Saturday activity. Just listen to the words of the prophet Colby King: "Boys n' Girls' Club basketball is a way for me to have fun."
About the Writer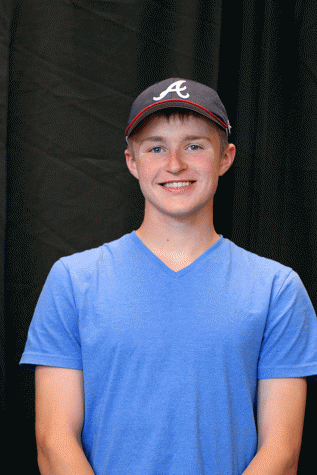 Nicholas Mendro, Reporter/ Photographer/ Sports Editor
Nick, a senior at Arlington High School, loves all facets of the sporting world. Currently, he plays an instrumental role in the ongoing dominance of the...