Helping Holiday Hands
Tis' the season of giving. Giving gifts to friends, family, and teachers. But what about going above and beyond and giving to a complete stranger? Not just any stranger, but families in our community in need of help. Having been part of the Respect Team since the fourth grade, I can remember doing an act of kindness during the holiday season every single year since then. Whether it be throwing a holiday party for an underprivileged preschool or doing a blanket drive to help during the cold Washington winters.
How can the average Arlington High School teenager help with giving back to the community this year? The answer would be the Three Donates.
The first of three ways to do your part is to donate your time. Respect Team is hosting a babysitting day at Presidents Elementary on December 17th for parents who need to do holiday shopping. They're currently looking for those willing to volunteer their time to help out. The event has not been confirmed officially, but should be by Wednesday of this week.
Aleethea Checkos ('17) a loyal member of the Respect Team said, "all they need is to be really good with kids and help watch over them. You know, play games, feed them snacks, make sure they're behaving and all that jazz."
Shifts for the day are as following: 12:00 pm to 6:00 pm. These also count for NHS hours as well if you happen to be looking for those. To sign up for shifts or ask any other questions you can get ahold of the activity organizer Alyssa Marshwebb.
Another way to help is to donate your belongings. Arlingtons very own Kids' Kloset is always looking for donations. They accept new, and lightly used clothes for children ranging from Preschool to Seniors in high school as well as cash donations. They're currently in need of new socks, underwear, and shoes for all ages.
Donation bins can be found at Arlington Cleaners, Arlington Chambers of Commerce, Lakewood Elementary, Lakewood Middle School and at Kids Kloset 135 South French Ave, Arlington WA. For more information you can refer to their website http://www.arlingtonkidskloset.com/donations/.
Lastly, donate canned goods. AHS Deca has conducted their annual Santa's Helpers for the holiday season. Deca collects non perishable items and money. In total they had adopted 33 families in which they will pack up food and give toys to those families.
"This week we are packing boxes filled with non perishable food items we got to give to our families, and on Tuesday we are going shopping for presents and other things the families have said they need this holiday season," said Arlington Deca President Alex Crandall ('17).
While they ended this event on Friday they collected over 18,000 non perishable items and over $7,500 to give this year. While it might be too late to donate to this event, the food bank is always accepting donations and Deca will continue to do Santa's Helpers in the years to come.
While these are just some of the ways you could help, don't be afraid to organize your own event, join others, or simply spread the Christmas joy to all you meet. Giving back always feels much better than receiving gifts.
Leave a Comment
About the Contributor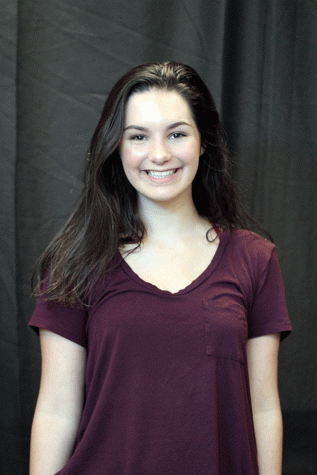 Payton Knudson, Reporter/ Photographer
Payton Knudson is a senior at Arlington High School. She has been involved with the Drama Club since she was a freshman. Freshman year, Payton took up the position of secretary of the Respect Club which she has kept throughout high school. In the eighth grade, she was part of the yearbook team and continued writing after that. Payton has several short stories and is very committed to her creative writing as well as her professional style journalism writing. After high school, she hopes to go to Everett Community College for two years then transfer to Cornish College of the Arts. There she plans to study in the field of Theatre Arts to expand her creative ability.