DECA Nationals Competition Trip – Nashville, TN
On Friday, April 22nd at 12:15 a.m. PST, six Arlington High School DECA students along with Mr. Payne departed from SeaTac Airport and were on their way to Nashville, Tennessee for Nationals. After having a layover in Chicago, Illinois, the group arrived in Nashville at 7:45 a.m. Central Time.
Although the intention of this trip was to compete against people from across the country, Mr. Payne and the students still made time for fun tourist attractions along the way.
Once the team arrived in Nashville they made their way to several recording studios. At one studio they got the chance to meet Tim McGraw's manager, who helped educate them on the marketing and business side of the music industry.
In addition to visiting recording studios, they visited the Grand Ole Opry and the Parthenon, which has a full-scale replica statue of the goddess Athena. In addition to those two well-known buildings, the group also took in a Nashville Sounds baseball game, and played a game of Ultimate Frisbee against another school there for competition, which was one of the most memorable parts of the trip for Hannah Balcos ('18).
"We all played against a school from Oregon in Ultimate Frisbee and we beat them. That was really fun," said Balcos.
By the time Monday came around the team was fully prepared for their competition. Rachel Hunter ('17) competed in fashion promotion and planning, while Sara Jones ('18), Xavrianna O'Bryant, and Balcos competed in SBEF (school based enterprises food operations). Kaleb Crawford ('18) competed in thrive academy, and Edward Radion ('17) was working on DECA presidential duties.
Over 18,000 people total from across the country participated in the competition, and about 840 of those that attended were from Washington state. Unfortunately, none of the Arlington students placed in competition.
"I feel like we could have done better in the competition aspect of it, but it's just a stepping stone for us," said Crawford.
Leave a Comment
About the Contributor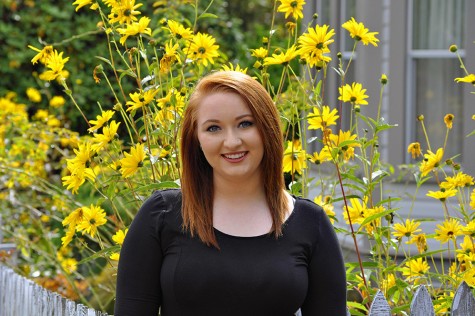 Sami Balcos, Photo Editor
Sami Balcos is a senior at Arlington High School.

She is involved in photography club and enjoys going to sporting events to support her school.

She is a photographer and writer on the production journalism staff.

Her goals for the future include going to school to become a cosmetologist and then eventually get her business degree so that she can open up her own salon.