The Chase for the Championship — NBA-Style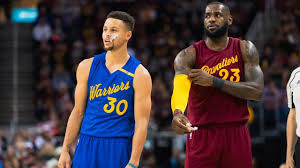 It's late Spring, and you know what that means: the NBA Playoffs are in full swing. Around the school, one might observe a variety of children, largely represented by the sophomore male section of the school, toting jerseys from various players across the NBA. Unfortunately, since 2008, this professional sport has had much less of an influence on our culture, what with the Seattle Supersonics vacating to Oklahoma City as the "Thunder." One teacher, Mr. Bryson, has lost a lot of respect for the league but is still an avid follower come playoff time. "Lebron is going to be relaxed this year. He's gonna go to this other level," he said of the postseason. Basketball has always been a driving force in the lives of the Brysons, with the youngest son, senior Drew, committing to Simon Fraser in British Columbia to play basketball.
Meanwhile, the Cavs and Warriors have already swept 3 series and find themselves in the Finals for the third year in a row, but what's new? It's the same story as last year, with two or three powerhouse teams absolutely dominating, while the league continues to play under the guise of encouraging fairness, but with Kevin Durant moving to Golden State in the offseason, the playing field — or court — is anything but level. Sophomore Trent Henry commented on the dearth of competition across the league. When asked about the current deficit that the Utah Jazz, whose 51-31 record in the Western Conference did more than enough to earn them a spot in the playoffs, faced against the reigning Conference champ Warriors, he responded in a downtrodden manner, "No comment," shaking his head. With no team in Seattle, Trent follows the Jazz with their lone star, Gordon Hayward, whose skillset in no way rivals the four-headed monster of his opposition. At least he wears expensive shoes. According to Trent, as a reflection of the influence of the NBA on pop-culture, one particular pair of shoes costs $495, and that's not even the most pricey.
All-in-all, for any sports fan, the playoffs are unignorable. "The NBA is molded by pop-culture, and vise versa," said Jaiden Merchants ('19) in his Damian Lillard Portland Trailblazers (the latest Warriors' victim) jersey. Be it with new, trendy dance moves, fashion sense, or social media, basketball presides over the minds of teenagers everywhere, even if they don't know it. With the Finals at hand, one can only hope that, maybe next year, an underdog may arise to show the country and its young aficionados about hope for the less fortunate.
About the Writer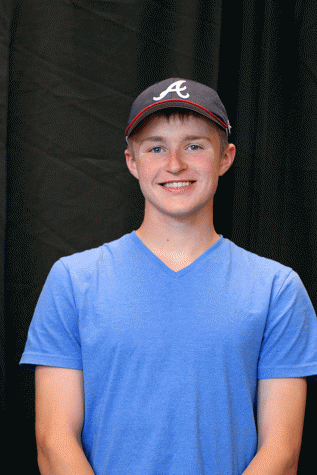 Nicholas Mendro, Reporter/ Photographer/ Sports Editor
Nick, a senior at Arlington High School, loves all facets of the sporting world. Currently, he plays an instrumental role in the ongoing dominance of the...