Raising Butterflies
10/17/16
I recently visited the A.P. Environmental Science – or APES, as it's known on the streets- and had a little chit-chat with Mrs. Iversen. She informed me of an interesting development beginning this month and continuing on for over three weeks in the lower D-wing: the APES class is raising butterflies from larvae!
"The result is the cumulative mass law – a better way to say that is calculating the biomass transferred between trophic levels," said Mrs. Iversen, guru and sage of the APES student body. I asked a few students for their interpretation of this law. Colin Watts ('17) and Skye Bryant ('17), were more than willing to offer their profuse knowledge on the subject. Watts informed me of what Mrs. Iversen so expertly deemed producers:
"At the bottom are the producers with 100% of the energy. Each level of consumer gets 10% from the trophic level before it and so on."
Skye Bryant added, "We are measuring butterfly masses every day to convey this."
Meanwhile, the students continued their use of the scales up front, diligently massing their butterflies as they develop from larvae to adults, quite similarly to the seniors in the class, who are soon to begin their final step in education, with graduation looming in under eight months. But for now, they're having their fun.
Patsy Kirschenbaum ('17), fellow senior, held up her personal butterflies with pride.
"This one's called Harambe," she said, indicating enthusiastically to her test tube, "and this one's Lil' Child because he's way smaller," she finished, laughing. Yes, it was an activity that produced happiness and a good relief from a strenuous senior class in a year brimming with exciting tension. The butterflies should be fully groomed by mid-November, so don't forget to stop by and see the beauty!
About the Writer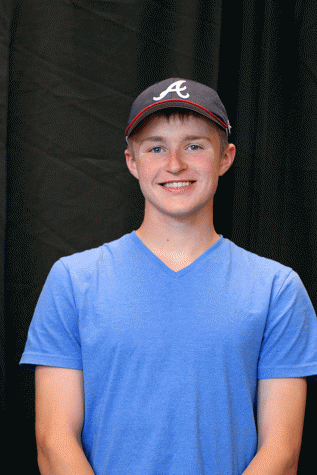 Nicholas Mendro, Reporter/ Photographer/ Sports Editor
Nick, a senior at Arlington High School, loves all facets of the sporting world. Currently, he plays an instrumental role in the ongoing dominance of the...