Robotics Club Profile
Robotics is one of the most interesting and unique clubs at AHS. Not only do they build robots, but they also compete with other schools in the area.
"My brother was in robotics and I came to a meeting and thought they were a bunch of nerds, but I really liked everyone," said the club's president Lizzie Burnham ('17).
Robotics club members build one robot per year. Before, during, and after competitions, they are then allowed to work on the robots that they've built. At competitions, teams are divided into two different "alliances": The Red Alliance and the Blue Alliance. Each Alliance is then given three robots, and have to score the highest number of points by competing in different matches.
At the beginning of each school year, the team will receive blueprints for a game. They will then have six weeks to design a robot that best fits the game.
Kaylee Wren ('17) is the club's public relations manager, and an integral part of the team. "I had a lot of time on my hands and I thought, 'This looks like a cool club,'" Wren said as to why she joined.
Wren said that the process of building the robot can be condensed into four steps: "Program, design, fabricate, and build." According to Wren, fabricating is the process of "making parts."
The NeoBots–the team's name—faced off in their first two weeks ago. While the team started off on shaky ground and had their robot fall apart, they rebounded well at the tournament held last weekend, placing 7th as an Alliance and 10th overall.
"It's such a welcoming club," said Wren. "We all look out for each other."
Leave a Comment
About the Contributor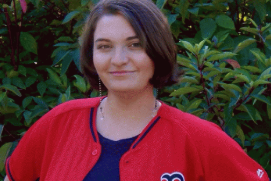 Hannah Martian, Editor-in-Chief
Hannah Martian is a senior at Arlington High School. She participates in Knowledge Bowl, Hi-Q, NHS, tennis, and is a senior class officer. She is the Editor-in-Chief of Arlington's website, The Eagle. She hopes to go to Washington State University, then into the publishing industry...or maybe she'll become a color commentator for professional baseball.