Ready to Run: Arlington Prepares for the Annual Chuck Randall Relays
This Saturday, the Arlington track team will host its annual Chuck Randall Relays, which has honored former teacher and track coach Chuck Randall for many years.  Hosting the invite has been a tradition for the majority of Coach Judd Hunter's career here at AHS.
Classically, a wide variety of neighboring schools of all classifications have participated in the meet.  This year, the Eagles will compete against Glacier Peak, Shorecrest, Anacortes, Burlington-Edison, Sedro-Woolley, Marysville-Pilchuck, and Cascade.
The traditional meet is a tribute to Randall's 30 years of being a science teacher at Arlington, along with his great successes as both a cross country and a track coach for Arlington.  Randall retired with a prestigious reputation due to his success. His work still remains in the record books for AHS.
Current cross country and track coach Mike Shierk, who also teaches at Haller Middle School, spoke highly of Coach  Randall. "He's a cool guy," said Shierk. "He is somebody I really look up to."
Coach Shierk, a successful coach himself, described Chuck Randall as having "the first measured success here in Arlington" in regards to cross country and track.
Early in Coach Hunter's coaching career, he brought up the idea of hosting an invitational here at John C. Larson Stadium.  Shierk was the one to suggest that they name the meet after Coach Randall. With that suggestion, Hunter agreed on the idea, and the Chuck Randall Relays were born.
"It became the Chuck Randall Relays because he was a legend…and it just has a ring to it," said Shierk.  "We always seem to do well in this meet.  We almost always win the combined score for girls and boys."
With this longstanding tradition and strand of success, the Eagles will try to honor Chuck Randall for his success, as well as compete to the best of their abilities. The invite is Saturday morning, and starts at 10:00 am.
Leave a Comment
About the Contributor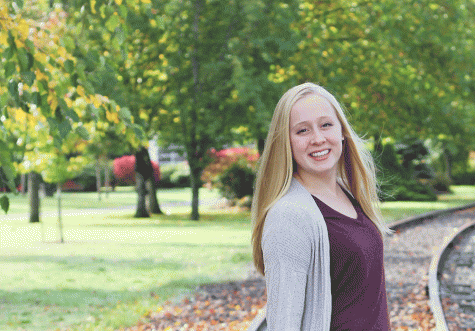 Emma Janousek, Staff Writer/Photographer
Emma Janousek is a senior at Arlington High School.  She is a member of National Honor Society and Link Crew.  Emma also is a part of the cross country team, a track captain, and a basketball captain.  She is a staff writer and photographer for the Arlington Production Journalism staff.  For the future, she plans to attend a four year university and pursue a degree in education.  Emma hopes to be able to teach and coach high school students and athletes in the long term future.