National Honor Society Induction
*Since publication, the date has been changed to June 1st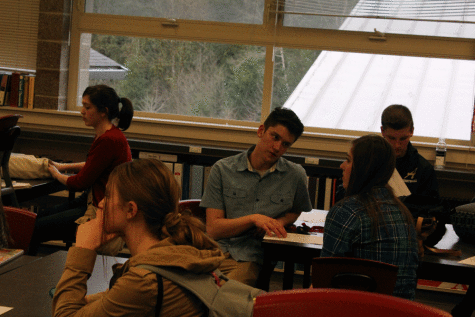 As the school year winds down, National Honor Society (NHS) plans on gathering to celebrate both the veteran and the new members of the organization.
On May 26th, the induction and deduction assembly will recognize the new members for being high academic achievers, and recognize the veterans for such hard work over the past two years in the program. Parliamentarian Curtis Willett '15, gave a peak into what happens at this gathering. "Each officer gives a speech, Mrs. Herman gives a speech, and a teacher who is handpicked by the officers and Mrs. Herman together also gives a speech" Willett said. The ceremony is meant to honor the achievements of seniors and incoming sophomores and juniors alike. This is where the seniors will receive the cords they wear on graduation. Willet said that afterwards there will be refreshments provided and there will be an opportunity for the new members to pick from an assortment of leftover T-shirts from years past.
Overall, the NHS Induction is a can't miss event for the new members and the seniors. Be sure to be at the BPAC for the event on May 26th.