Cheer Changes with the Season
Cheer is unique for being involved in other sports and holding competitions amongst each other in what's known as competitive cheerleading. They also are different from other sports as they perform inside as well as outside. They are very important to games because they keep the crowd energy up and set the bar for the night.
There are pros and some cons to inside and outside games. One is the crowd atmosphere and another is temperature. Lizzie Durfee cheers for football, boys basketball, and girls basketball. " I get cold at football games and the rain makes it worse," said Durfee about cheering under Friday night lights.
Coach Mrs. Adcock and captain Ashley Wren agree that cheering at football games is fun but can be very cold. Ashley Wren, captain of the cheer squad said  "I like the vibe of football games, but I don't like freezing my butt off at night, basketball games are inside and more comfortable." 
Apart from temperature, the crowd involvement and ability to cheer is also affected by the location. "The amount of space we have to work with is better but when it's cold and rainy it isn't fun" said Adcock.
Student sections are known to keep the crowd involved in the game and keep the energy for the entire event. Student sections affect more than the players and fans. They are also important for the cheerleaders. "They definitely help. When they are loud it's easier for me to be loud and when they join in on our cheers, especially during football. It's easier to be loud and have fun with it" Durfee said. 
Both sports that she cheers for have great atmospheres and are amazing in their own way. "Football games feel like the whole town is there, but for basketball it can feel like that too when the stands are packed." 
Adcock and the cheerleaders practice in August in preparation for the fall season. First it's every day practice and it slows down a bit to two times a week in the middle of the season "By that time they got the cheers down" said Adcock.
They practice for hours every day in the weeks leading up to the football season. Everything slows down a bit once school starts but they still put in time in the middle of the week. Having to learn multiple routines can be challenging but the squad does many sessions and works together to get it right.
When it comes to stunts, football games seem to have the upper hand. "With football games you can do a whole lot more because of how much space you have to use" said Adcock.
The stunts that these girls pull off look next to impossible from a fan's point of view. Doing things like dropping into the trust of your teammate's arms or doing multiple flips and still landing upright.
From a cheerleader's point of view, cheering for events is very exciting because they allow you to show off everything they have been practicing. It gives them a chance to show their stunts and awe the crowd. More importantly, cheering is fun and creates friendships that wouldn't be possible otherwise.
Leave a Comment
About the Contributor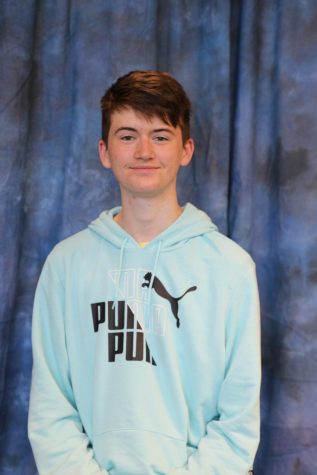 Tyler Howe
Tyler Howe is a senior at Arlington High School and takes photos for the various sports programs. Tyler enjoys taking pictures of players and making stories about individual people. He is a big fan of sports and knows just about everything about the sports played in Arlington. This is Tyler's first year in journalism and first taking pictures for the teams.