Sibling Rivalry at a Different Level
Those of us with siblings know it's hard to get along at times; siblings fight and argue. But what happens when they're on the same team? 
Bri and Elizabeth Williams-Bales are sisters on the wrestling team. The girls began their wrestling journey after seeing their brother wrestle; they both fell in love with the sport at first sight.
"I set Liz to higher expectations, higher than the other girls. I expect her to be a spitting image of me," said Bri.
She wants the best for her sister even if their life is filled with competition. Even with the family quarrels, they still find a way to keep each other going on the mats.
"We get stressed out a lot, and we end up yelling then saying you know what I'm done," Liz Williams-Bales.
"Or like we go back later and say this is what you did wrong, and this is what you did right," said Bri
Even though they might act like they hate each other, they don't. These sisters would do anything to watch the other succeed; their pre and post match rituals consists of advice. Showing that being on the same team is the best thing that happened to them.  
We have more siblings on the girls wrestling team, twins Sophia and Raina Allen. For them, life on the team is a little different. These two look like, sound alike, and share the same set of skills.
"This year was the only year, since I am usually heavier than Sophie, that I was lighter than her, but then we were the same. She didn't want to have to wrestle me for state so she went up a weight class" said Raina Allen. 
The twin dynamic for them is positive; they have found advantages within each other. "We like to practice together for sure. We help each other a lot. We can be with each other and practice moves; we're the same exact size, so when we practice it's not awkward. But sometimes we get mad," said Sophia.
Like all siblings their life is competitive but not in the same way; they've learned to make names for themselves individually.  "Whenever we wrestle, sometimes she wins, sometimes I win" said Raina. 
 "Raina definitely went farther than me this year since I was injured and wrestled up a weight class," said Sophia. 
Of course, when there's identical twins there's always the parent trap idea of swapping each other out. "When she was in that state she got injured. I've definitely thought about swapping her out, maybe our senior year we'll have to do it" Raina said.
Even if you can't tell who's who with these girls when you look at them, on the wrestling mat, they've made a big enough impact that you definitely know who's taking you down. 
Leave a Comment
About the Contributors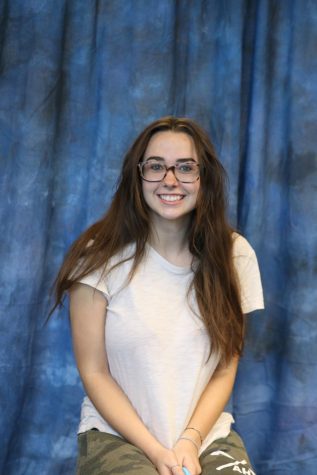 Kyrah Maxey
Kyrah Maxey is a senior at Arlington High School. In her free time she spends a lot of time watching netflix and playing with her chickens. Kyrah is an avid sports fan and spends as much time as she can at home games. After graduation she plans on going to a technical school to study automotive engineering.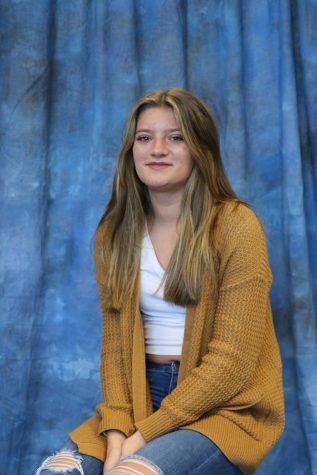 Brooklyn Clasby
Brooklyn Clasby is a freshman at Arlington High School, is a part of Journalism and broadcasting class, photography, and plays golf and wrestles for the Arlington girls wrestling team. Brooklyn likes to go hunting and fishing. Her favorite animals are pigs and favorite color is purple. She plans on doing Running Start and graduate to go into work as a veterinary technician.