Looking to the Future
As winter sports come to close many great athletes will be graduating leaving their positions available to the underclassmen of Arlington High School. These future team leaders all have very ambitious goals and large shoes to fill. Many skilled athletes riding the line between JV and Varsity will have their time to shine as the next years and given seasons arrive like athletes Leyton Martin, Ariel Rose, and Dustin Baxter. 
To begin with, freshman wrestler Ariel Rose is going to have to help her team step up in future seasons after losing senior talents such as Rose Walthers, Bri Williams, Laura Meno, and Hannah Crew.  In future seasons Ariel Rose has high hopes for her team. She says goals as a team are to bring more girls past districts and to become close as a team. For herself, she has large goals saying "I want to place at state or be ranked in the state" Rose also says" I will do freestyle and Greco wrestling during the off-season."
In addition to this, sophomore wrestler, Dustin Baxter will become a team leader for the wrestling program after losing talented athletes this season, saying one of his main goals is to go undefeated. "I'll help lead my team to go undefeated by helping my team with moves and making sure they're eating, exercising right."
Personally Baxter has an even more ambitious goal, saying he wants to be a state champion in wrestling his senior year. He plans to achieve this goal by putting in the hours in the offseason lifting weights, practicing, and running.
This year's boys basketball team had a very talented team but will be losing lots of talent in this year's senior class.For freshman point guard Leyton Martin this means stepping up both as a leader and an athlete. One of his goals athletically is to be all-league in future years. "I'm always shooting in the gym and playing as much as possible just trying to achieve these goals," said Martin.
Martin also wants to win the Wesco league and play in the Tacoma Dome. "I would like to have everybody buy-in and put in the work in the off season and not just the three months of the year during the season," said Martin.
Leave a Comment
About the Contributors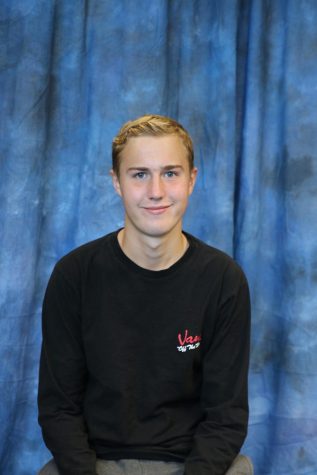 Jesse Paull, Editorial Board
Jesse Paull is a senior at Arlington school, and  member of the boys cross country team. In Jesse's free time he spends lots of his time both watching and playing sports. Jesse also spends a large amount of his time outdoors doing activities such as skiing and hiking. Jesse is a seasonal worker for the US forest service trail crew. Jesse plans to study earth science at Oregon State University after high school.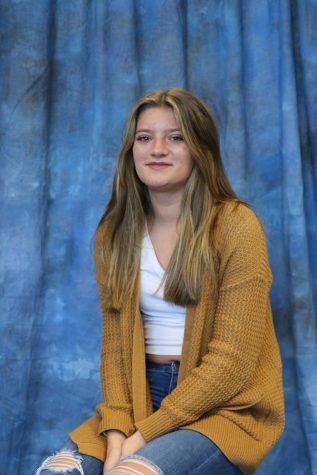 Brooklyn Clasby
Brooklyn Clasby is a freshman at Arlington High School, is a part of Journalism and broadcasting class, photography, and plays golf and wrestles for the Arlington girls wrestling team. Brooklyn likes to go hunting and fishing. Her favorite animals are pigs and favorite color is purple. She plans on doing Running Start and graduate to go into work as a veterinary technician.