Phoenix Classic Overview
Most sports are on hold for now but seniors Vincent Loftis and Isaiah Lowery are not letting that get in the way. On October 23 they raced in Phoenix, Arizona to finally compete in the 5k with other athletes. 
Although the boys were excited to get the race experience it did not go as planned. Lowery said, "It was kind of disappointing because two days before the race director decided that we couldn't race against the kids from Arizona, since they are already having a high school season." Despite this switch up Loftis was able to run in the varsity boys open race and Lowery and other varsity team member Ryan Rushton were able to run in the boys open race. 
Loftis, earned a race time of 15:41 only 15 seconds off of his very recent personal record. This result was the second fastest time in the whole meet. Loftis said that, "It was kind of a perfect race just because of travel and everything; it slows you down and the course was new so we had to get ready for all that." In the future he has big goals of breaking the school 5k record and continues to make steps in that direction. 
Lowery also had an impressive race time of 16:24 only 9 seconds away from his also recently set personal record. Lowery said, "It was a good day overall," as he was pleased with his time but was even more excited to set a new personal best in the upcoming traveling meets they have planned in order to hopefully rank nationally with the team. 
For both of these athletes to be able to win a competitive race despite their many challenges is a big feat. Loftis said "It was a memorable senior moment," and with these results they should have some impressive races to look forward to. 
About the Writer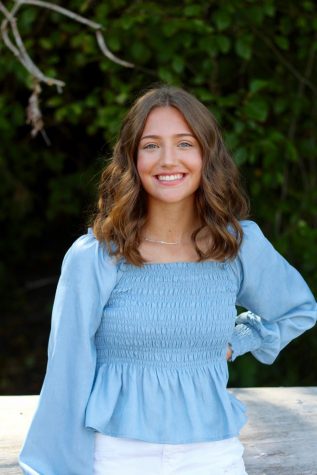 Kate Rosson, Editorial Board
Kate Rosson is a senior at Arlington High School. Kate participates in cross country, wrestling, and track at Arlington. Kate also participates in NHS,...