Student-Athletes Being Recruited from AHS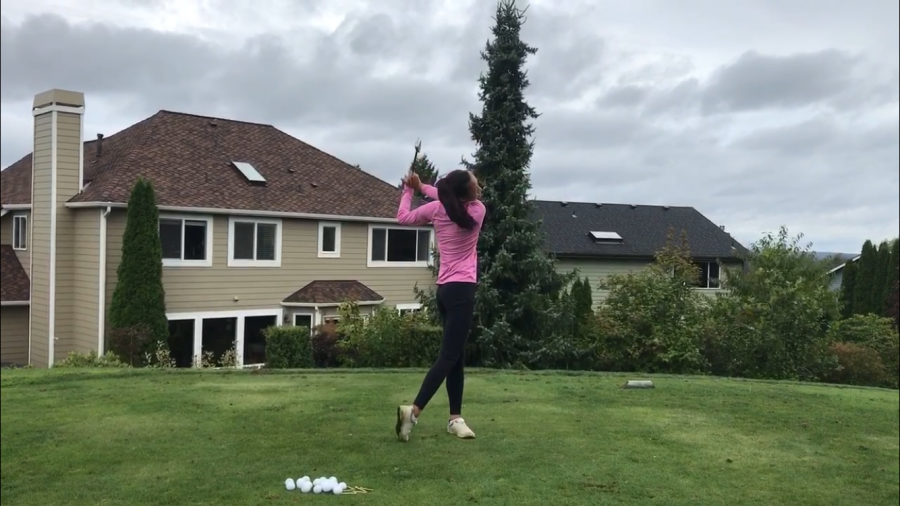 The best of the best find themselves being recruited to play in college. Mr. Roys, the athletic director, has the opportunity with every athlete, and therefore knows the most about sports in general, as he works with them all.We "are probably averaging two or three per year. That wasn't happening when I first started here thirty-one years ago" Roys said (Roys). 
He explained that great athletes tend to come in waves, and those years we put out more college athletes. For example, when the softball team went to state in 2013, we had multiple athletes from that team alone go on to play college ball. 
Mailinh Vu is a junior here at AHS. She is just scraping the surface of the recruiting process for girl's golf. When asked where she was looking at going to school, she said that she wants to go Division 2 (D2). She doesn't just doubt her ability to be able to compete at the D1 level, but she also thinks that a D1 school would be just too big for her in terms of the feel she is looking for.
Right now, Vu is in the process of sending out emails to schools she is interested in. "I have sent out forty-five emails to schools in various states," she said (Vu). She is currently in the process of having coffee dates with recruiters from a few schools, including Santa Clara, George Fox, UC Irvine, Westmont, Whitwoth, and the University of San Francisco. She values looking for a school based on academics, but she says she's "letting gold guide her in the right direction," Vu said. 
Mailinh is at the most stressful part of the process. She is sending emails and scheduling meetings but still hasn't gotten that solid offer all recruits look for. "It's stressful, but it's a great opportunity to learn about contacting people," (Vu) she said. 
Julia Parra is a senior this year, and she is a little bit farther along in the recruiting process. Being a top ranked track and field athlete in both discus and shotput, she has been reeling in the D1 offers. Her biggest recruiter is the University of Washington. "They have a great track program, and they offer the degree I am interested in," she said, "everything is just kind of falling into place for me there," (Parra). 
Despite her dreams of being a track athlete at a school as successful the UW, Julia feels like Washington State University could be a better fit for her.. Even though Washington's track program is inarguably better, they have been recruiting Julia while Washington State hasn't really been.  "It has a little bit more of that small town feel, and I'm a little bit of a small town girl," she said (Parra)
Parra says it's because they have already been looking at another girl who does the same events as her, but it's not like she doesn't have recruiters coming at her from every other direction. The recruiting process has given her a little bit of anxiety, calls with college scouts is a daily stressor in her life, but also an exciting one. 
Her brother, Jacob, helps her deal with this anxiety. He played baseball in college and has already been through this whole process. "He made a list of questions for me that I ask every school I talk to. He tells me to remember that I am going to college for college. I am not going to college for track" said Julia (Parra).
She said that because of all the stress, Julia has considered at times not even going to school for track, but in the end she always recognizes that going to college as a track athlete has always been a dream of hers, and it will be worth it to follow through on it. Julia is excited to be getting closer and closer to committing to a school, and has a "goal to become an All-American for both Discus and Shotput" (Parra).
Owen Bishop is a Senior baseball player at AHS. In August, he reached the end of his recruiting process by verbally committing to South Dakota State University. Owen is relieved to be done with the lengthy recruiting process, "It was a lot of stress. It was a stupid long process," he said (Bishop). 
Owen said that he had been talking to SDSU for over a year before they made him a formal offer. He also was being recruited by Seattle University and Gonzaga, but ultimately settled on accepting  a 50% scholarship to South Dakota. He really liked the campus and was the only school that gave him the opportunity to be a two-way player, which means he would get to play both offense and defense, which not a lot of schools offer to pitchers.
When asked about his goals, Owen said, "I have always wanted to play pro baseball. College is just a step" (Bishop).
Mr. Roys attributes a lot of the success of athletes at our school to the coaches, saying, "a big part of the reason we have been putting out so many D1 athletes lately is because we're fortunate to have a solid coaching staff and a solid athletic program.