2018 Marvel's Black Panther Review
The 2018 Black Panther Movie is one of many Marvel movies released. Since the movie's release on February 16, 2018, people have been filling the theaters and writing generally positive reviews for the movie, as most Marvel movies do. However, this new movie released has a very unique twist to it.
In this particular Marvel movie, an interesting blend of an African culture and modern technology is displayed throughout the film. Many African rituals, beliefs and values are depicted in the storyline along advanced technology to form an antithesis between the two contrasting ideas. This Black Panther film brings more diversity into the Marvel company that keeps it popular and interesting. However, even with the distinctive features of the Black Panther film, the movie still stays true to its Marvel identity. With a traditional appearance from 95-year-old Stan Lee, co-creator of Marvel Entertainment, and the fan-favorite additional scenes that appear at the end of every modern Marvel movie, Marvel leaves its mark on Black Panther. Even the way the action is displayed in the movie is a signature for Marvel movies as well as added humor to keep the crowd laughing.
And to keep the audience engaged, the directors throw in a little loop into the plotline. The original threat the Black Panther has to eliminate ends up only being a portion of the main issue that the Black Panther has to face. To find out what the true threat is….go and see the new 2018 Marvel Black Panther movie. You won't regret it.
About the Writer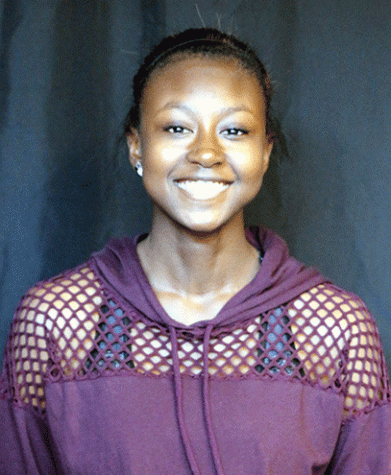 Imani Jackson, Staff Reporter and Photographer
Imani Jackson is a junior at Arlington High School. She is an AHS staff writer and photographer. Imani is a member of National Honors Society (NHS) and...