Traveling Athletes
Hang on for a minute...we're trying to find some more stories you might like.
Athletes are constantly traveling, whether it be one town over, or across the country. Here at Arlington, our athletes travel quite a bit to play a game, sometimes even over an hour away. Some people really do like the bus trip, the time to get closer to teammates, while others hate having to sit in the sweaty bus.
"If it's what you want to do, then do it," Emilie Rhodes ('20) states when asked about this topic. She is a dancer that has to travel to Everett a lot during the week for practice. She personally doesn't mind traveling because she feels that "Everett isn't that far of a drive". For others though, they love the long distance drive.
Junior Noah Sawdon likes the traveling. "If I were in college, I would like traveling a lot more than for the high school. You get to travel from state to state which is cool," Noah ('19) says with a grin. "I mean, I don't actually play college right now, but wouldn't that be pretty awesome," he says as he starts to laugh even more. Being a boys soccer player, he has to travel all the way to Rochester. The drive is a two hours long there and two hours back. That's a lot of time to team bond and prep for the big game.
Whether you enjoy the ride or would rather miss the game than a ride on the bus, as long as your having fun with teammates and coaches, it can be worth it.

About the Writer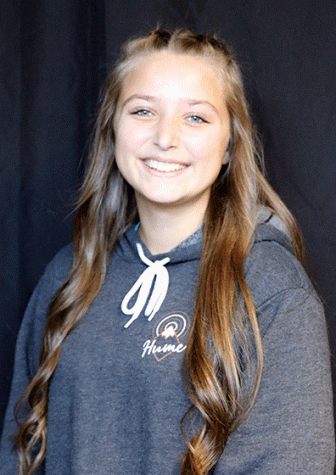 Alexia Price, Yearbook
Alexia Price is a sophomore who plays volleyball for Arlington High School. Off the court, you'll probably see her around taking pictures and interviewing...