Arlington/Stanwood Ski Bus Ride Program
Hang on for a minute...we're trying to find some more stories you might like.
The ski season is finally here, and with it comes the Arlington/Stanwood Ski Bus. The ski bus, first starting in Stanwood over 50 years ago, has been an annual program all "mountain kids" look forward to.
The bus goes up every Saturday morning, starting in early January through the Mount Baker Ride Program. The ski bus runs for eight weeks, 4 trips in January and 4 trips in February. The students and advisers take a charter bus to the slopes, leaving the Stanwood High School parking lot at 6 am.
Grades 6 to 12, and all ability levels are welcome. Students who participate in the program can ski/board cheaply, rent gear, or take some lessons. The program continuously encourages new members, whether they be experienced or a newbie.
"Students get to be independent and on their own, yet in a controlled environment," said Ms.Chappel, teacher and Arlington division leader of the Ride Program. She also goes on to say, "They can problem solve, and experience nature, [the] natural world, elements, while being tech free."
There have been rumors of a ski club, and Chappel says the club is possibility. Instead of a full blown club, she believes it'll be more "chill and laid back", meeting once a month and watching some ski videos or learning about technique.
With the early season opening, and the amount of snow the mountains have been getting this year it's bound to be a good year. A season filled with beautiful powder and plenty of snowfall. If you are interested in the Ski Bus Ride Program, go visit Chappel and she's happy to answer any of your questions.

About the Contributor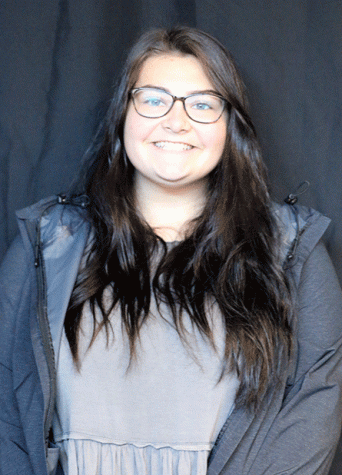 Sadie Collins, Reporter/ Photographer
Sadie Collins is a junior at Arlington High School. She participates in NHS, Interact and French Club. Sadie's interest in journalism peaked freshman year...