A Week To Remember
Every year, Arlington High School and it's community celebrate an occasion early in the year known none other than homecoming.
The football team gets prepared for the big homecoming game, the band and cheer squad prepare their halftime shows, and the entire community supports the parade.
People ask their peers to the dance, students vote for their homecoming royalty, and friends go shopping for new evening clothes. Girls get dressed up in their glamorous dresses and boys dress up in their finest attire. Not to mention the eventful spirit week to get the student body excited.
And every year we repeat this tradition, not really knowing why we do it or realizing the impact it has on the school and community. No matter what the reason or what area of the experience, many students and community members are involved in the homecoming events.
Some people love the homecoming games while others focus more on the dance aspect of it.
Areanna Sehuerman (20) says that her favorite part of Homecoming is "the music."
Others love the excitement of nominating and voting for homecoming royalty. It gives students a chance to recognize their peers that are good models in the school.
Band members love performing at halftime in front of their student section and community. Cheerleaders also share some of the same excitement.
"It was fun" said Sehuerman, a clarinetist in Symphonic Band.
Many students at Arlington participate in the homecoming spirit week and some go all out. Spirit week is the kick off for other events coming up later in the week.
Even members of the community come out to be apart of the fun. The homecoming parade is a big tradition that allows everyone to feel included. This year in 2017, Arlington High decided to their Lip Dub competition in place of the parade. All members of the Arlington community was invited to be included in the competition on the sidelines.
Although many people love the homecoming experience, some would like more space at the dance and possibly more interactive activities. However, the success of homecoming makes students want to host more school dances.
Homecoming is such a hit because no matter where each person falls on the homecoming spectrum, everyone has a chance to get involved in some way or in many ways. Homecoming unifies the school and community in ways we don't even realize.
Many students like Katie Sliker (19) love "being able to hang out with friends."
Avery Perdue (20) is another student who loves meeting her friends and hanging out. According to Perdue, and many others can agree, Homecoming is important in Arlington because "It brings everyone together."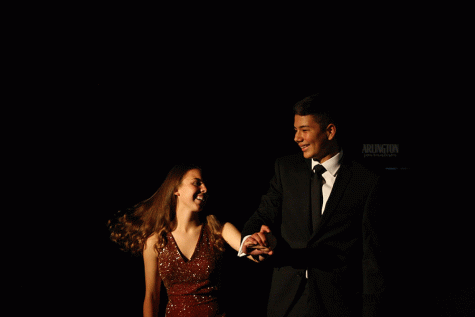 About the Writer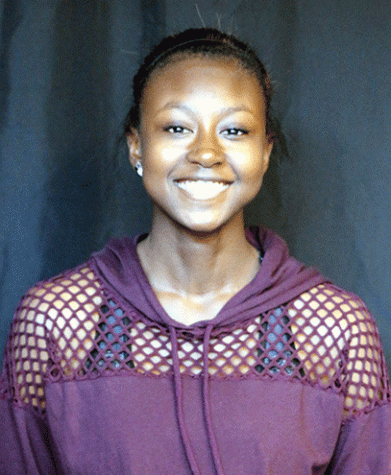 Imani Jackson, Staff Reporter and Photographer
Imani Jackson is a junior at Arlington High School. She is an AHS staff writer and photographer. Imani is a member of National Honors Society (NHS) and...