A New Gym In Arlington?
A new affordable gym has opened in the Arlington area, as of December 15. Planet Fitness is widely known for being a "judgment free zone" and has accumulated 12 gyms in the greater Seattle area. With gym membership as low as 10$ a month, it's the best option for a lot of people.
Many people started attending due to the free program for students over the summertime. This is part of the reason why more people are aware of the Planet Fitness opening and attending the gym in the new year. Sophia Barkley ('24) said, "I first started going to the gym over summer more consistently. I went to Planet Fitness because my mom started going there, and the free program they had which really got me into it." 
It's great for those that are just starting out and need a good establishment nearby. Even though you can't beat the price at Planet Fitness, there are other students who go to different gyms in Arlington for different reasons. Focusing on a gym with more free weights, Tatum Carbajal ('25) said, "I feel like it's nice that there is another gym that has opened up around here. I feel like now there's a ton of them and they keep opening up more and more but it's nice to have another addition." 
As a high schooler who has been lifting at the gym way before the new year, Carbajal says, "Not having free weights is hard. That's what a lot of high schoolers go to the gym for. So I feel like [the new Planet Fitness] will attract an older crowd which might be helpful to separate from where teens go to." 
The new gym has brought a new wave of people and those people should be encouraged to just keep going even after settling into the new year. "I think it's good and they should keep with it. Not just let it go for a few months and then stop. You just have to stick with it." said Carbajal.  
No matter what you decide to do, the new  Planet Fitness is here in Arlington and many people from the Marysville location have migrated to this gym and lots of students are aware of it and started to attend it for a new year of health. 
Leave a Comment
About the Writer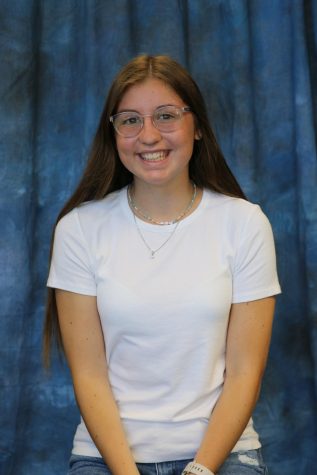 Mia Guertin, Editorial Board
Mia Guertin is a sophomore at Arlington High School. She is involved in cross country at the high school. You may find her around taking pictures for yearbook, or interviewing someone to write a feature story in The Eagle. In her free time, she loves to explore and her passion involves surfing. Her long term goals include going to a four-year university somewhere along the coast, studying marine biology, and minoring in journalism.