Changes in Administration
The 2021-22 school year will be the last year for three Arlington High Schools administrators in their current roles. Beginning in the fall, AHS will be home to two new assistant principals who will be assuming the positions that Mr. Boatman and Ms. Herman are vacating. During the board meeting on Monday, June 13,  the future assistant principals were announced to be Kyle Axelson and Denise Eichler. Axelson previously worked in the Mukilteo School District and Mariner High School, and Eichler formerly worked for the Stanwood School District at Stanwood High School. 
Additionally, Ms. Herman will be replacing Mr. Fish as principal. Beginning next year, they will implement policies to help promote a more connected community following the COVID-19 pandemic. "So revisiting a cell phone policy. Revisiting things like dress code, shutting down the parking lot [at lunches], that one is definite," said Herman. 
With the implementation of new policies, Herman hopes to encourage feedback from teachers and students alike on necessary changes. "I have a system that I am working on to get feedback from the teacher before I just go and do that," said Herman. "We have a very open administration. We will sit down and explain, 'here is why we did this right. Is it necessarily going to change? No, could it? Yeah.'"
Herman's primary focus for the upcoming school year is to encourage a sense of community at AHS. "We have talked about changes. A lot of it goes back to aspects that are going to rebuild our culture, focus our culture," said Herman. "I see a lot of kids not trying to understand each other. Not just not understanding, but not trying, and that is worse, in my opinion." 
Leave a Comment
About the Contributor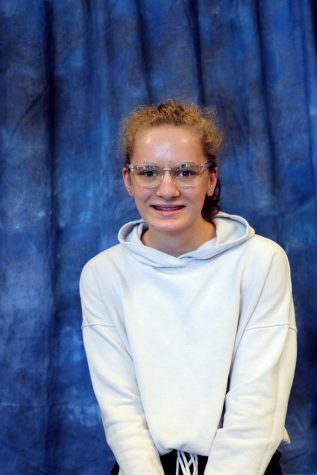 Sera Sabol, Editorial Board
Sera Sabol is a sophomore at Arlington High School and is a member of the Eagle News Media. She enjoys photography and hopes to participate in the Robotics and LGBTQ+ club. Sera has participated in cycling sports outside of school, such as mountain biking and cyclocross, along with enjoying running with her dog, Daisy. After graduation, Sera hopes to achieve a degree in Political Science from the University of Washington.