Link Crew Day
Every student at Arlington High School remembers their first day, and one of the activities that sticks in students heads is the famous Link Crew Day. Link day allows the new freshmen coming into Arlington High School get adjusted to their schedules, the building itself, and also gives the new students a chance to make a couple new connections with their fellow classmates.  Not only will new students be coming in, but there are also going to be some new managers of Link Crew Day, Mrs. Root and Mr. Christiansen are going to be taking over link crew. They will be given various activities to do, and some juniors and seniors will help out with Link Day as well, being referred to as Link Leaders.
Mr Christiansen said, "We also want to help them build connections with leaders in our school, like; seniors and juniors who can be role models and supports and people they can go to when they have questions or need help."
However, Link Crew Day is only for freshmen, and the sophomores, juniors, and seniors will arrive the following day. As always the main goal of link day is to help the transition from middle school to high school easier, and to show the new freshmen what it takes to be successful at Arlington High School. The first week of school is quite "laid back" as many students would call it, allowing all the students to adjust to the regular schedule of waking up early and heading off to learn. 
Link Day activities begin at 8:00 and conclude at 2:30pm.  Parents have an event that night at 6pm.
Mr Christiansen said, "I think it's a really valuable opportunity for freshmen to become acclimated to a school environment before everyone else gets there… That's the goal anyway."
Leave a Comment
About the Writer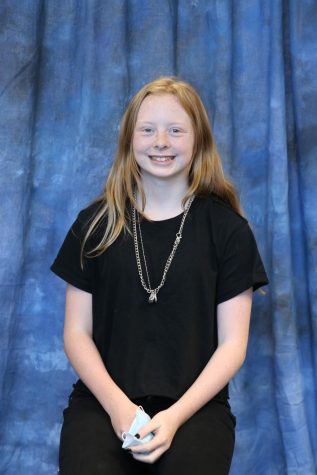 Madison Moore
Madison Moore is a freshman at Arlington High School, and is a part of the Journalism class. Madison enjoys sports and hopes she can write and take photos of the school activities here for The Eagle in the near future. She is currently on the cross country team and likes to make it to any sports event she can. Madison is still not sure what she wants to be in the future, but plans on following either an art or writing career.